Drummer Blog: Jazzer Bryan Tuk and Metal Head Justin Vigile Overcome Adversity and Form Production Company Project/Two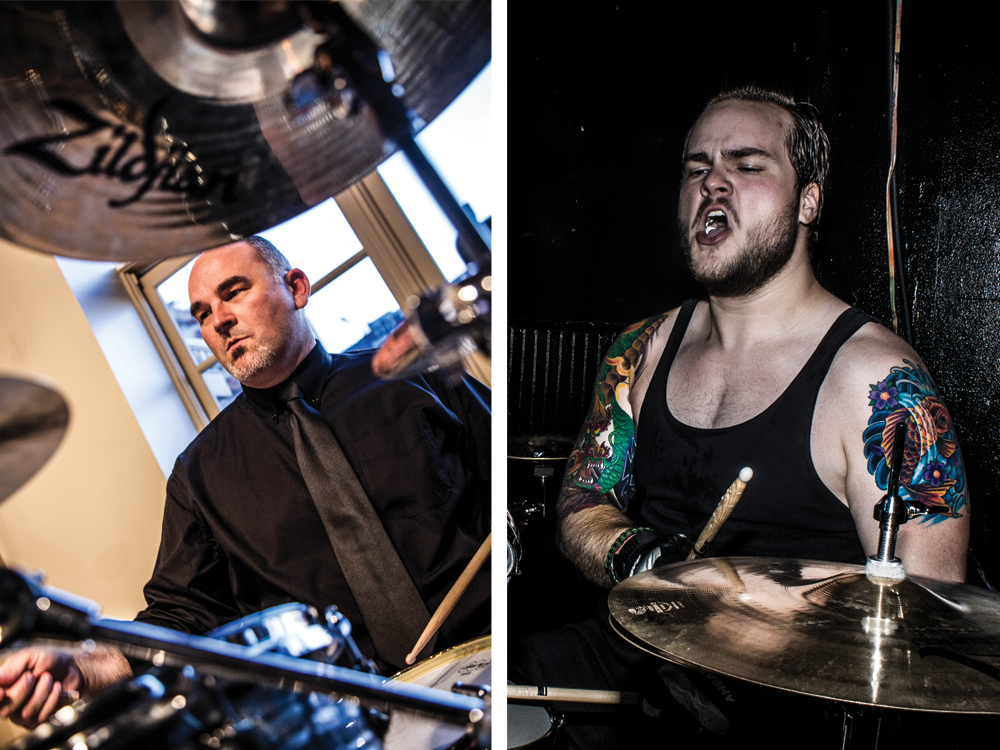 Hey, MD readers! Bryan and Justin here to give you an update on our production company, Project/Two. The concept of Project/Two is simple: a twenty-something metal drummer and a forty-something jazz drummer approaching composition and performance in their own style.
Just two years ago, I [Justin Vigile], a Philadelphia-area metal drummer in Extractus, was in end-stage heart failure at age twenty-two. I became so sick, I was bedridden for nine months due to the condition hypertrophic cardiomyopathy, or HCM, which led me to seek treatment by world-renowned surgeon Dr. Hartzell Schaff at the Mayo Clinic in Rochester, Minnesota. I had open-heart surgery on January 24, 2012. (The Mayo Clinic tells the story at here.)
Slowly but surely, I was able to return to drumming, developing my own style by studying under Blake Richardson (Between the Buried and Me) and Matt Halpern (Periphery). Extractus most recently played the Sumerian Stage as part of the Rockstar Energy Mayhem Festival 2014 in Darien Lake, New York  and is currently preparing its second EP. Advertisement
Bryan [Justin's uncle] is a New York City-area jazz drummer and arts entrepreneur. He plays in the Frank DiBussolo Group, which is quickly becoming a feature of the NYC jazz scene. Their debut CD is Songs to Write Home About, and it received airplay across the US, Canada, Europe, and Africa. You can see Bryan and the FDG perform regularly at the Metropolitan Room in NYC.