Drummer Blog: Jason Aldean's Rich Redmond Gears Up for Drummer's Weekend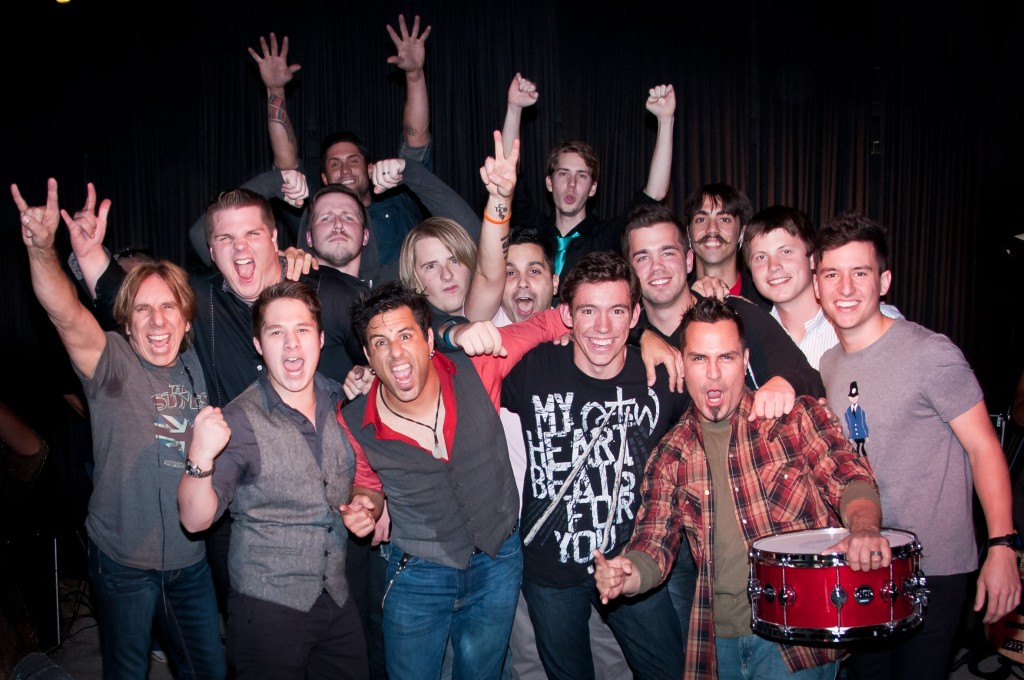 Hello there, MD readers! I am very excited to be hosting my second Drummer's Weekend in Nashville this October 31 through November 2. This is a one-of-a-kind event that gets students up close and personal with the drummers that are making the world of popular music happen now.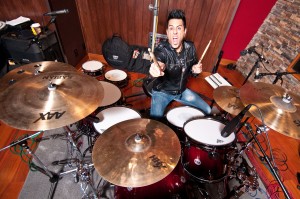 Students are immersed in twenty-four hours of hands-on training not only with me but my guest teachers that include Liberty Devitto (Billy Joel, Slim Kings), Chris Fryar (Zac Brown Band), and Sean Paddock (Kenny Chesney). Other teachers include percussionist Billy Hawn (Colbie Callait), Ableton Live expert Ben Jackson (Frankie Ballard), and Bruce Springsteen/Max Weinberg drum tech Matt Payne, who will teach a tuning master class. Danny and Beth Gottlieb (Lt. Dan Band, Pat Metheny, Sessions), Jack Bruno (Tina Turner, Joe Cocker), and Jason Aldean's III Kings rhythm section (Kurt Allison, Tully Kennedy, and myself) will be available for Q and A sessions.
I love to spoil everyone with three catered meals per day, so "rockstar" drummers like Eddie Bayers (Studio Legend), Ed Toth (the Doobie Brothers), Garrett Goodwin (Carrie Underwood), Matt Billingslea (Taylor Swift), Lester Estelle (Kelly Clarkson), Sean Fuller (Florida Georgia Line), Keio Stroud (Big and Rich), Kent Slucher (Luke Bryan), William Ellis (Montgomery Gentry), and other surprise guests will be mingling and dining with our students. This same group will be part of a studio/touring drummer roundtable for Q and A and demonstrations.Money beats, song charting, playing with a click, getting and keeping gigs, playing percussion, and navigating the music business are common themes discussed at the camp. Advertisement
Tesla drummer, Troy Luccketta, will be at the camp the entire time as my official artist in residence. An all-star rhythm section of Chris Nix (Chuck Wicks, sessions) and Luis Espaillat (Lindsay Ell, sessions) will be on site to play with students and give them immediate feedback for improvement. This same rhythm section will be the house band for our closing concert at the famed Douglas Corner Café. This night allows students to play with recording artists like Shelly Fairchild in front of a paying Nashville audience.
All the proceeds from this event benefit the W.O. Smith School of Music in Nashville. Our Drummer's Weekend event has strong support from its official sponsors Fork's Drum Closet, Soundcheck Nashville, Douglas Corner, Western Beat, the Sean Deel Foundation, DW Drums, Sabian, Remo, Promark, Roland, Gator, Cympad, LP, Prologix, Audio Technica, Drumtacs, Pitch Slap, Red Monkey, Danmar, Auarlex, Modern Drummer, and many other amazing companies.
Register for the event at richredmond.com/what-rich-does/crash-with-rich. Questions? Email josh.mighell@gmail.com.
In my own career, I am on tour supporting Jason Aldean's Burn It Down Tour, with a new (sixth) album dropping on October 7. I will be appearing on the Today Show, The Tonight Show, Ellen, Jimmy Kimmel, Yahoo Live, and iHeart Live. I also continue to produce (check out Lindsay Ell and Parmalee), teach my CRASH Course motivational drum events, and have released a new book, published by Modern Drummer, called FUNdamentals of Drumming for Kids. Advertisement
I hope to see you soon, and thanks for reading!
For more on Rich Redmond, visit www.richredmond.com for details.