Chris Copeland of Cosmic Wolf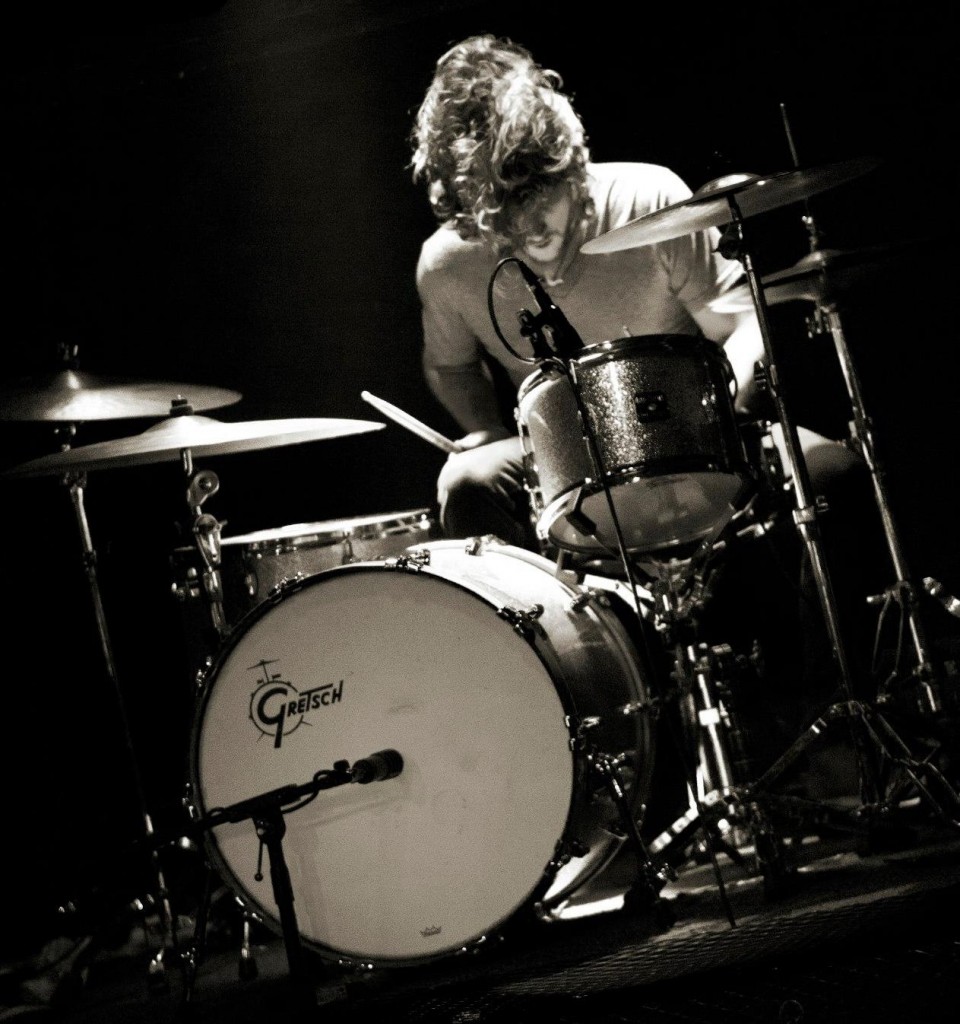 Hi, Modern Drummer readers! My name is Chris Copeland and no, I am not related to Stewart Copeland, as much as I wish I were! I play drums for the wonderfully talented fiddle player Ruby Jane, and I have a soft spot for my rock project Cosmic Wolf.
Cosmic Wolf has recently been touring around the West Coast to build fan base and in support of our first album, Through Western Winds and Static Wails. I also play with Taylor Baker, Jericho, and do whatever studio work I can get. Soon Cosmic Wolf will be hitting the road to get to most of the other states!
I am from Austin, Texas. I've been playing drums since I was seven. I grew up playing drums in downtown Austin and seriously started playing when I was thirteen. I've played with or on albums with artists such as Carson Brock, Miguel Milla, Max Frost, and Malford Milligan. I played drums in a major motion picture and on the soundtrack for Bandslam. When you grow up playing around downtown Austin your whole life, it definitely becomes a lifestyle. Having amazing venues such as Antones, Stubb's, the Parish, and Lamberts gives you the opportunity to embrace and dive into the many styles of music in this city. Advertisement
I've gone from rock to blues to jazz to country and back. I don't regret a thing from playing so many different styles. You can use the experience anyway you want, as long as what you play works for the tune. Also, the amazing people you meet from playing music is a blessing. I wouldn't be the person I am today without drums and music. It's definitely a great outlet, and I recommend it to everyone. Have a bad day? Go bang some drums! I bet you'll feel better.
Luckily for me, there's one thing that everyone wants in all styles of music—groove! As long as you have a deep pocket and get peoples' feet moving, you're doing something right. That's what drums are about, that primal instinct to feel the drums and the beat. Everyone wants to hear a great beat, and some people like to see a fast or impressive-looking drummer, but no one can deny the feel of a good groove.
I've played a couple different kinds of kits in my career, but I'm definitely stuck on Gretsch right now. I love the "slappy" vintage sound I can get out of them. I have three bass drums, an 18″, a 22″, and a 26″. I've gone through my share of cymbals, and I've landed on mostly Zildjian as of lately. I love the 24″ Light K ride and my vintage 15″ hi-hats. Advertisement
Music is not just music to me; it's my life. Music is something everyone across the world can connect with, even in a different language. Why not try to communicate your feelings and emotions through a universal language? Thanks for reading, and keep rockin'!
To watch videos of Chris, look below or go to Cosmic Wolf's "Light It Up", and Ruby Jane's "Ticket Out,".