Thomas Lang Drumming Boot Camp Dates Announced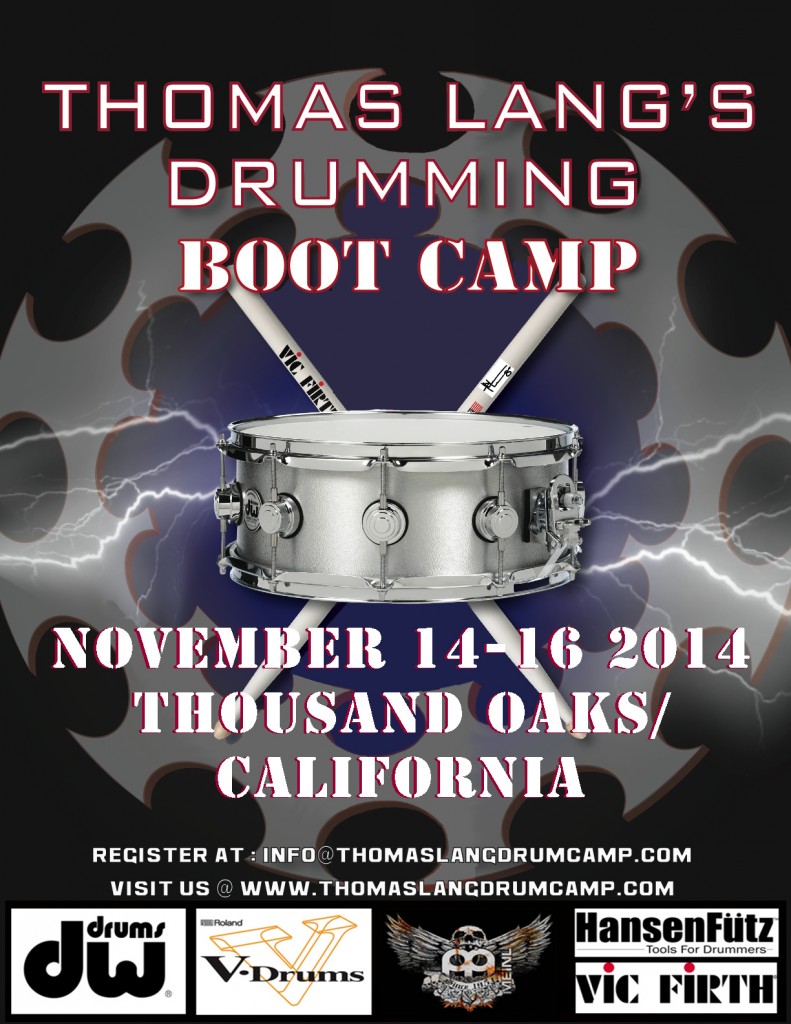 Drummer/producer Thomas Lang (Stork, Paul Gilbert, John Wetton) has announced a Thomas Lang Drumming Boot Camp (TLDBC) scheduled for November 14–16, 2014, at the Palm Garden Hotel located at 495 N. Ventu Park Road, Thousand Oaks, California. Reserve your spot before September 8 and get all equipment rentals for free.
Drummers of all ages, levels, and styles are invited to join Lang for this multi-day music camp and educational experience. Each TLDBC camp is limited to a maximum of twenty-five students to offer optimal personal attention and dedicated instruction from one of the world's top drummers. During the TLDBC, Lang leads students in three eight-hour daily schedules of intensive, hands-on drumming, for a total of twenty-four hours of drumming time. Students will also enjoy a guided VIP tour of the Drum Workshop factory.
The Thomas Lang Drumming Boot Camp is a traveling, multi-day, intensive educational drum camp that offers a limited number of students the chance to play with and learn from Lang in an intensive classroom setting. The camp has previously been hosted in various international locations, including Los Angeles, New York, London, Vienna, Milan, Warsaw, Moscow, and Berlin. Advertisement
Thomas Lang is a highly respected drummer who has toured the world as a performer and educator, earning numerous awards for his superb drumming skills and for his popular educational book and DVDs, Creative Control and Creative Coordination. Lang has been named "best clinician" by the readers of Modern Drummer.
TLDBC sponsors include DW, Roland, Meinl, Ahead Armor, Remo, Audix, and Vic Firth.
For additional information on the TLDBC, visit www.thomaslangdrumcamp.com or email info@thomaslangdrumcamp.com.