Swiss Chris Clinic at School of Rock, Brooklyn, NY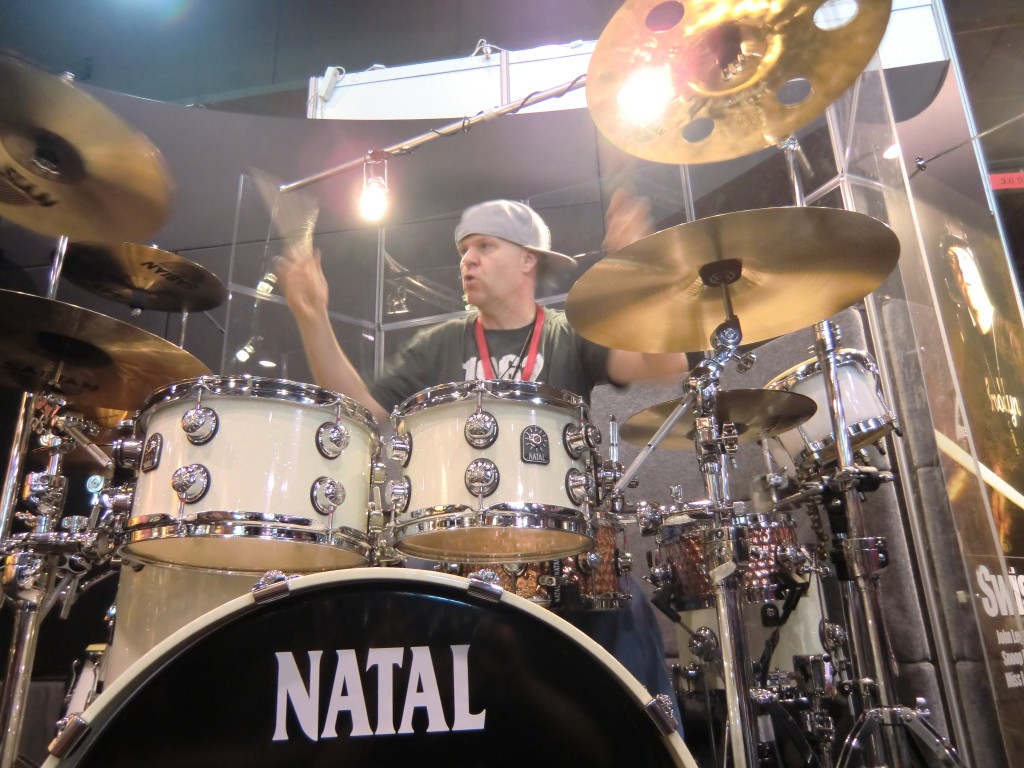 A drum clinic presented by Swiss Chris will take place at the School of Rock in Brooklyn, NY on Saturday, August 23, from 2 pm to 4:30 pm.
Drummer/educator Swiss Chris has played on Grammy winning tracks with artists like John Legend, Sir Elton John, Kanye West, Snoop Dogg, Mos Def, Dead Prez, Wyclef Jean, DMC, Gloria Gaynor, and Estelle. As an educator, Swiss has led courses at Berklee College of Music, Brooklyn College, Sam Ash, Guitar Center, Drum TV, NAMM, and Musikmesse.
The School of Rock clinic will include several topics from Chris' recent book, Modern Drumset Stickings, and each attendee will go home with a copy of the book, plus a CD, a pair of Swiss Chris Regal Tip drumsticks, and a practice pad.
Cost to attend the clinic is $55. To register, email brooklyn@schoolofrock.com or call 327-844-9363. The School of Rock Brooklyn is located at 327 Douglass Street, Brooklyn NY 11217.