Joey Kramer of Aerosmith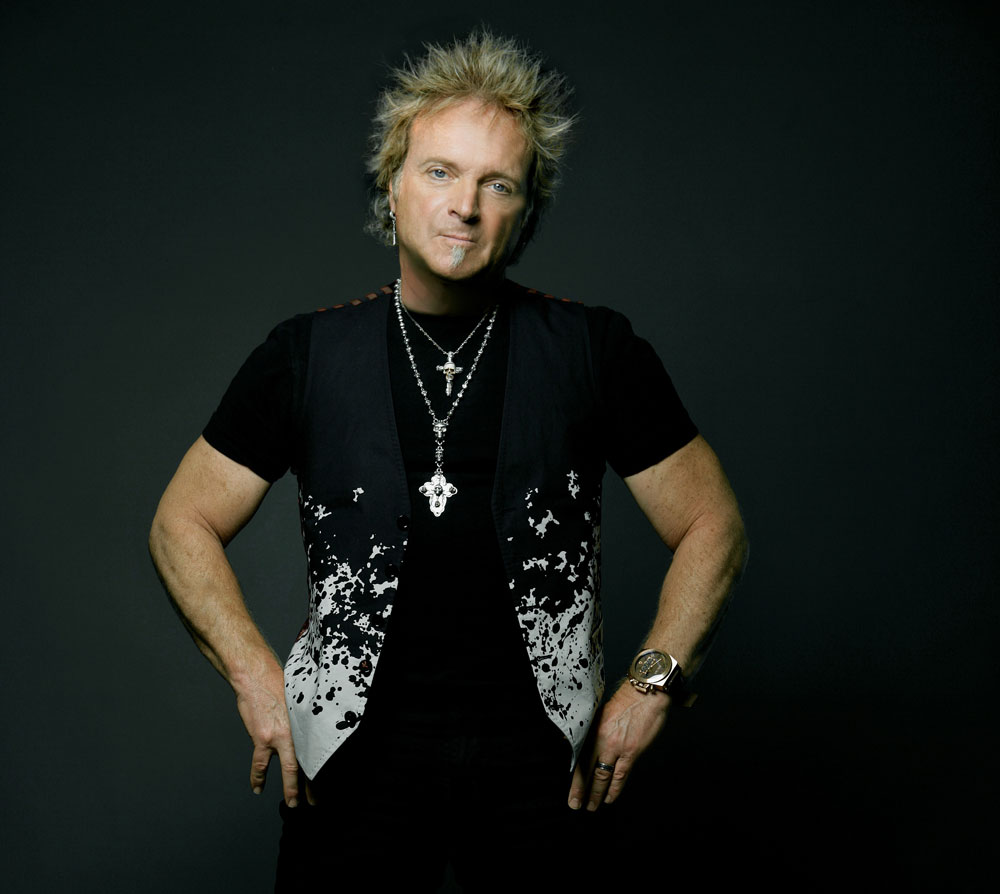 Hello, Modern Drummer readers! For nearly forty-five years you've known me as the drummer for Aerosmith. It's been a wild ride, and I couldn't be more thankful for my career in music. What we've been able to accomplish as a group is humbling, but I always had another dream, one that I never had the time to explore due to the demands of the music industry: to start my own business.
Since my early teenage years, I've had an affinity for coffee. I just love it. On any given day, I'll have three to five cups, and my appreciation for a well-brewed java has only grown over the years. Being on the road so much while touring with Aerosmith, I found it was nearly impossible to get a decent cup of coffee. I decided to take my entrepreneurial aspirations and combine them with my second passion, coffee, and in April of 2012, Rockin' & Roastin' was born.
Rockin' & Roastin' is my 100% USDA organic-certified, custom-roasted coffee line that is currently available in whole bean and ground versions from my three favorite coffee-producing regions: Ethiopia, Guatemala, and Sumatra. For the first year and a half Rockin' & Roastin' was strictly an online business, but in May of 2013 I partnered up with Comfort Foods, which now roasts, packages, and distributes my line. Comfort Foods had the resources to meet the demands of an expansion into the brick-and-mortar retail market while maintaining my desire for small-batch coffee. Last August, the first bags of Rockin' & Roastin' hit the shelves of my initial grocery partners. Advertisement
Fast-forward one year and Rockin' & Roastin' is now available in over 2,000 grocery, wholesale, and convenience stores in the Northeast and over 250 restaurants, hotels, resorts, golf courses, and educational institutions. (Some marquee outlets include Stop & Shop, Giant Food Stores, Hannaford, King Kullen, Roche Bros., Big Y, Holiday Inn, and the Courtyard Marriott.)
The growth that Rockin' & Roastin' has experienced in such a short period of time is mind-blowing, and I couldn't be prouder of what my team and I have accomplished. As CEO and founder of the brand, I am a 100% hands-on business owner, and it's really gratifying to see that hard work, dedication, and passion can bring me success in an entirely new arena. This company is truly my baby, and I leave no stone unturned because I am determined to make Rockin' & Roastin' a household name. I am involved in every aspect of the business, from the recipes and taste testing to the cupping process, branding, and beyond. I also personally meet with potential retail partners and do in-store appearances, whenever my touring schedule allows.
What's next for Rockin' & Roastin'? Global domination, of course. (Kidding—Well, not really.) For the remainder of 2014, we're working to get Rockin' & Roastin' into even more consumer and retail markets throughout the country, and soon I'll be debuting a single-serve version that is compatible with Keurig machines. In 2015, we're hoping to take Rockin' & Roastin' to the international market, as the demand has been astronomical overseas. Check my blog link below for regular updates. Advertisement
For more on Joey and Aerosmith visit www.aerosmith.com, www.rockinandroastin.com, and www.rockinandroastin.com/blog