Fred Gretsch Leads Historic Gretsch Drums Walking Tour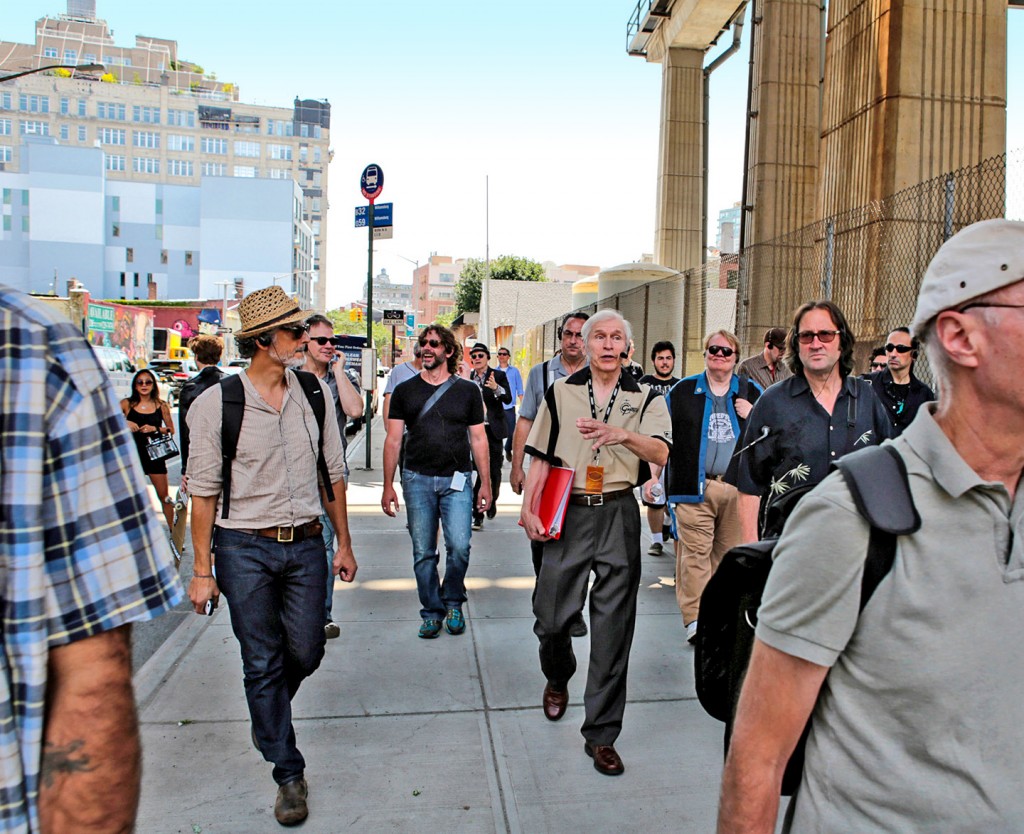 On a sunny afternoon in July, twenty lucky Gretsch enthusiasts were treated to a once-in-a-lifetime event, as current president and fourth-generation founding family member, Fred Gretsch, led an intimate and historic walking tour through the streets of the Williamsburg section of Brooklyn, New York and shared personal stories and memories of the manufacturing origins of the iconic drum brand.
"The Gretsch Company history is interwoven in Americana music history," explained Gretsch Drums' product director, John Palmer. "Fred made this event special by sharing a personal account of history. His insightful anecdotes provided a unique perspective into Brooklyn and some of the original Gretsch buildings that still stand today."
Stops along the tour included the site of the original Gretsch factory at 104 South Fourth Street, the former long-time Gretsch headquarters at 60 Broadway, and the location of the finishing factory, where Fred Gretsch learned the fine art of sanding and applying lacquer to drum shells in the late 1950s. Advertisement
The tour was hosted by two of New York's most successful Gretsch dealers, Main Drag Music in Brooklyn and Steve Maxwell Drum Shop in Manhattan. Guests visited both stores and got an opportunity to view rare vintage Gretsch drumsets as well as newly manufactured products.
"My great-grandfather, Friedrich Gretsch, first walked the streets of Williamsburg in 1872," remarked Fred Gretsch. "He was a gifted instrument maker and a visionary. What a privilege it was to walk the same streets with a group of like-minded musicians more than 140 years later. His vision lives on in us."