Akai Professional iMPC Pro iPad App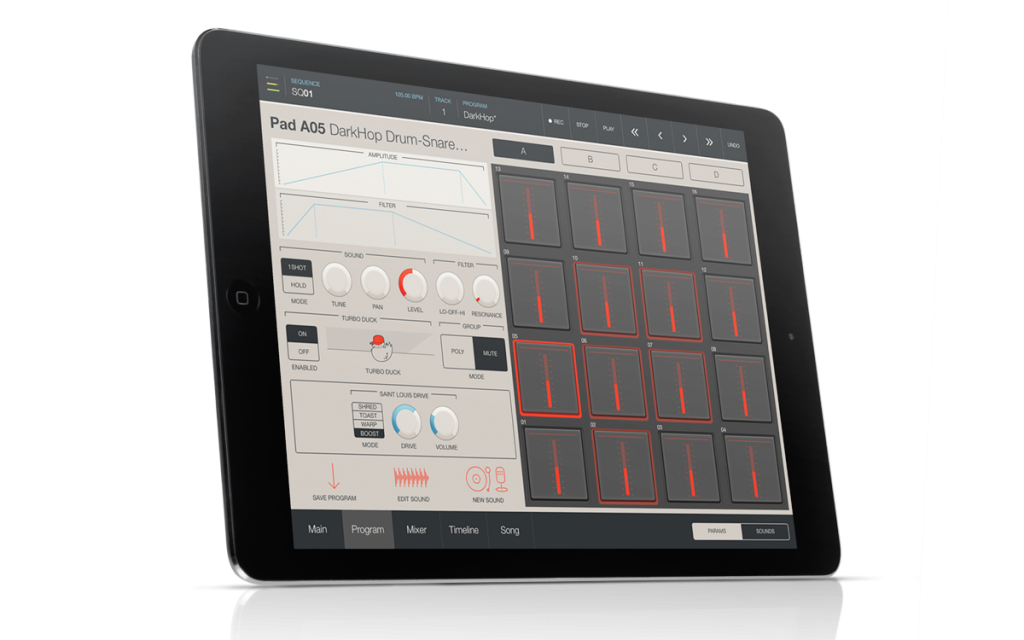 Developed in concert with Retronyms, iMPC Pro fuses a hardware MPC (Music Production Center) with tools for composing, editing, and mixing music. Highlights include sixty-four tracks of music creation, mixing, and automation, and a multi-touch interface for the editing, slicing, and auditioning of samples. Inter-app audio support provides flexible sampling, effects, and audio routing, timeline view offers gesture control of sequences and events, and intuitive knobs and faders deliver a command of mix controls. Additional features include Flux Mode for real-time or automated manipulation of tracks, classic MPC functions like swing and note repeat, as well as an extensive sound library featuring over 1,400 samples from Richard Devine. iMPC Pro works with an MPC Element pad controller via an iPad Camera Connection kit and includes an all-new effects suite including Turbo Duck side-chain compressor and Boom Room reverb.
"iMPC Pro pushes the boundaries of portable music production for the creative set," notes Akai Professional product manager Dan Gill. "The reliability and processing speed of the iPad are a great foundation for crafting tracks on the go. When fused with the bleeding-edge workflow and innovative audio features of iMPC Pro, you uncage new ideas never before imagined."
MPC Pro is available for download in the App Store for $19.99. For more information, visit akaipro.com/mpc.