Only One Week Remaining To Enter Drumerica – The Contest For Young Drummers!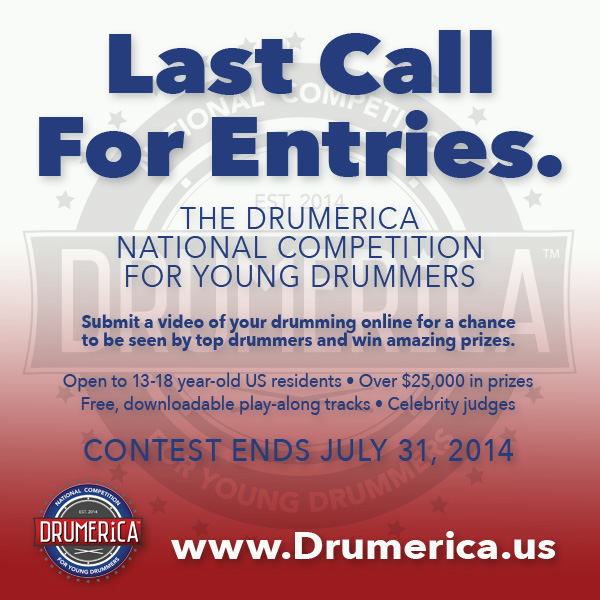 There's only one week left to enter #Drumerica, the National Competition For Young Drummers!
Submit a video of your drumming online for a chance to be seen by top drummers and win $25,000 in prizes.
Open to 13-18 year-old US residents • Free, downloadable play-along tracks • Celebrity judges.
The contest ends July 31, 2014. For more info go to: www.drumerica.us