Lamb of God's Chris Adler Partners to Open Big Whiskey Grill in Richmond, Virginia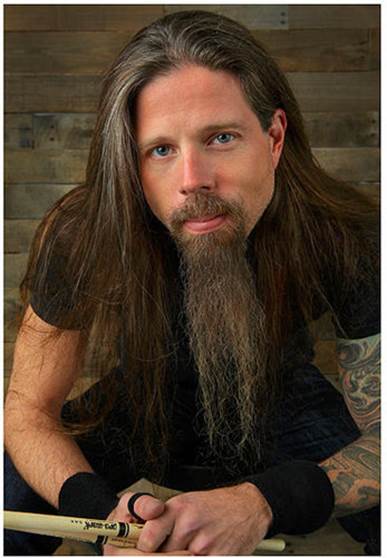 Lamb of God drummer Chris Adler recently announced his new partnership with restaurant owner Will "Mac" McCormack to open the Big Whisky Grill near the West End of Richmond, Virginia.
The original Whisky Grill is located in the Richmond Fan District but is too small to accommodate growing demand. Adler and McCormack's new Big Whisky Grill will hold up to 600 people. Adler is looking forward to turning his passion into a reality. "Anyone that knows me knows I'm not good at sitting still," he says. "The down time has been a great way for us to reconnect with family and friends, and in doing so I've found myself in a position to keep pushing. I've partnered up with my good buddy Mac to open one of the largest and extensive whisky bars in the nation. We are building out now, and the ideas in process are incredible."
The Big Whisky Grill is set to open in October and will offer a selection of over 2,000 spirits, including a 700-bottle whiskey selection, 150 craft beers, and a 200-bottle wine list. Adler and McCormack are also working with Henrico County health officials to offer a high-end cigar room.
Adler is most proud of the restaurant's unique two-kitchen system, allowing them the ability to safely serve patrons with food allergies or dietary restrictions (GF, V, VO). "One of the most important details for me, outside of the incredible whisky collection, is the idea of two kitchens, with one sterilized to serve specialized diet and allergy needs," says Alder. "My wife has suffered from severe food allergies for her entire life and has never been able to comfortably dine out, and she's not alone. I'm driven to create a safe environment for any dietary concern, choice or not." Advertisement
"I won't be in the back behind a purple rope holding court, Adler continues. "I'll be behind the bar serving up the gold. We are stoked and hope to create a friendly and classy place for our community and visitors from all around."
For more information, visit www.chrisadler.com/news/the-whisky-biz/.