Introducing WFLIII Drums USA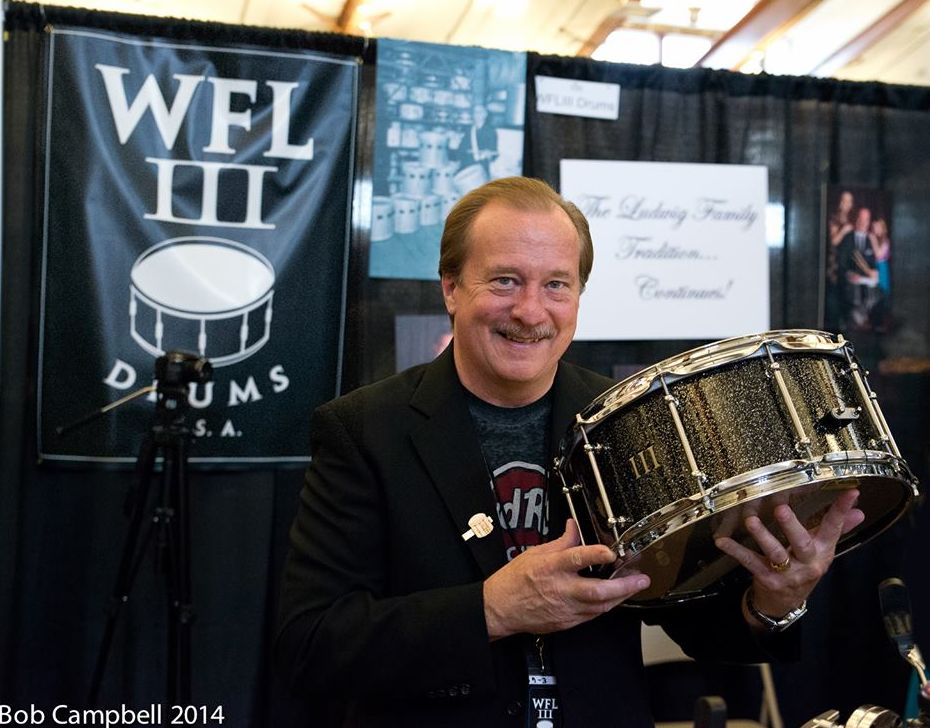 William F. Ludwig III announced the formation of his own company, WFLIII Drums, at the 24th annual Chicago Drum Show in St. Charles, Illinois, this past May.
Ludwig III, commonly known as Bill III, represents the third generation of drum builders in his family, as his grandfather was the founder of Ludwig & Ludwig Drum Co. in 1909, which later became the Ludwig Drum Company in Chicago. "It was time to answer the market demands for a reasonably priced great-sounding snare manufactured in the U.S.," Ludwig III said during a press conference held at the Chicago Drum Show. "Every professional drummer and recording artist builds an arsenal of different snare drums and sounds regardless of any product or brand endorsement they may have. This WFLIII drum will become a must-have snare drum addition for every serious player because of the unique cutting sound of the metal shell, and ease and stability of tuning, along with its stunning black shell and chrome hardware."
Product specifications include a one-piece aluminum 6.5×14 shell, ten custom one-piece direct-thread Classic III lugs, a specially designed and formatted Trick snare strainer, and Evans drumheads. The first fifty snare drums produced will include a distinctive commemorative interior label indicating the number of the drum and will be individually signed by Bill Ludwig III. The first shipment is scheduled for August, and the introductory list pricing is set at $676.
Ludwig further commented, "We were extremely encouraged by the response to the drum resulting from the Chicago Drum Show. I have remained friends and in contact with many top drummers for decades that really became members of the original Ludwig family. All of these artists are extremely supportive of the WFLIII Drums venture, and the orders are starting to come in." Advertisement
Drummers or retailers interested in learning more about the WFLIII Drums can contact Bill Ludwig III at 773-459-2678 or wludwigiii@comcast.net, or visit www.wfliiidrums.com.