Brandon Mullins of Beartooth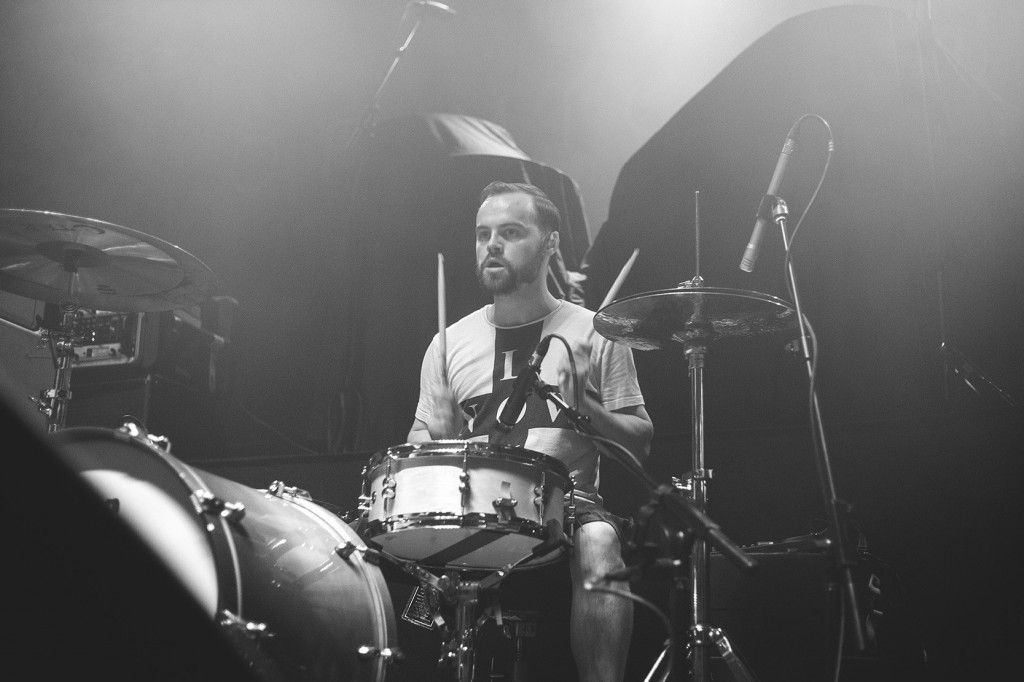 Hello, MD! Brandon Mullins from Beartooth here to share with you some of what goes on in my world as a drummer.
All my life I've been into music and performing. I'm currently twenty-seven years old, and I reside in Columbus, Ohio. I've been in many bands from basement jam bands to national touring acts, and I didn't always play the drums. In my first band I was actually the bass player, and I've done vocals as well. But now I'm comfortable playing the instrument I love the most—drums!
Some people might take a look at my setup and think that I'm hindering myself or limiting myself. I play a simple setup with hi-hats, kick, snare, floor tom, and one crash-ride. With the style of music I play in Beartooth, I don't feel the need to fill my drum riser with unnecessary pieces. We play straightforward, fast-paced, punk-influenced music. Simplicity is key in this style. Sure, I could get flashy, but I personally feel that would take away from the honesty of the music. Don't get me wrong, I love when drummers can take control of a song and wow the crowd with off-time swing fills and rudiments, but that's just not for me. I play hard, fast, and loud. Simple as that.
I also spent some years drum-teching for bands, and I learned a lot about the drumset in general. Everything from tuning, cleaning, set up, tear down, proper care, and how to deal with wear and tear. There is so much to a drumkit that most people are unaware of, and that's why I love the drums so much.
Touring with Beartooth has been nothing short of the best time of my life. The guys I tour with are my best friends and being able to travel the world playing in front of people with my best friends is a dream come true. We are out on Warped Tour 2014 in support of our full-length album, Disgusting.
I use 15″ TRX BRT hi-hats, a 23″ TRX LTD crash-ride, an 8×14 snare, 16×24 kick, and a 16×18 floor tom. My drums are from Savior Custom. I play Remo heads, Vic Firth 3A sticks, and DW 9000 Series hardware, including a double-kick pedal.
Live, I play to a click track. I've always found it comfortable to be able to just fall into the rhythm of the click and just flow through the song. It helps me to fully focus on the music and not worry about my adrenaline forcing me to play too fast or too slow. At home, sometimes I just sit in my basement and jam for hours with no click. Nothing beats spending hours just beating the crap out of your drums and feeling exhausted later. It feels very refreshing
If you ever see me out on tour, please don't hesitate to say hello. I'm always down to hang out and talk drums. I'm even doing lessons with Band Happy. Hopefully I'll see you on tour. Thanks for reading!
For more on the band, visit www.beartoothband.com.