SJC Custom Zombie-Theme Kit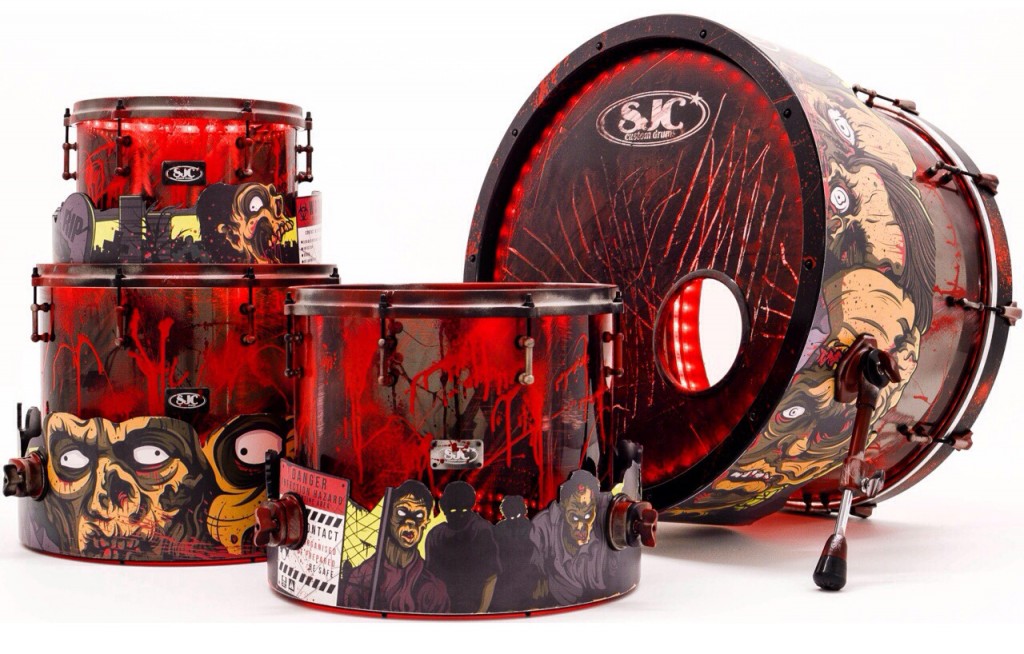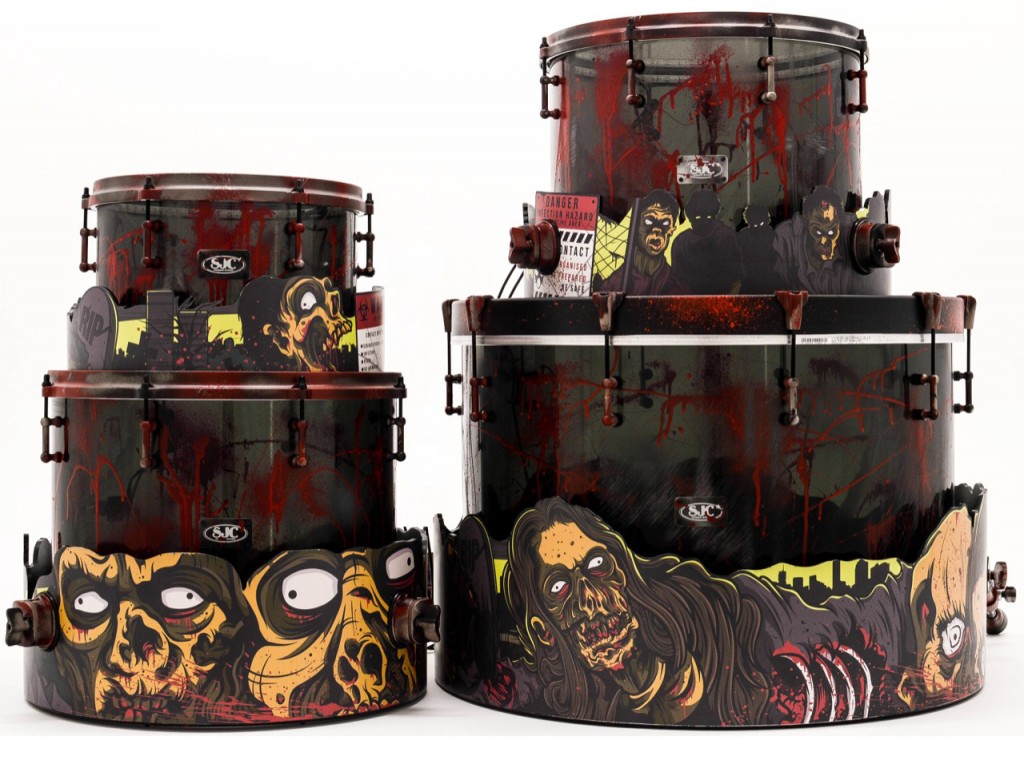 This cool new kit from SJC features a custom zombie theme. The kit features 8×12, 13×15, and 14×16 toms, and a 16×24 kick. All of the drums are built using smoked-black acrylic shells and have a custom blood splatter and distressed finish and programmable LED lights. There are die-cast hoops on the batter side with matching blood splatter and distressed powder coating. The resonant side Butcher hoops are hand cut and painted with a dynamic zombie images.
SJC Drums is a Massachusetts-based custom drum company that has been bringing dream kits like this to life since 2000. For ordering information, please contact SJC's A&R manager at george@sjcdrums.com. For more on SJC, visit www.sjcdrums.com.