Rob Hammersmith of Skid Row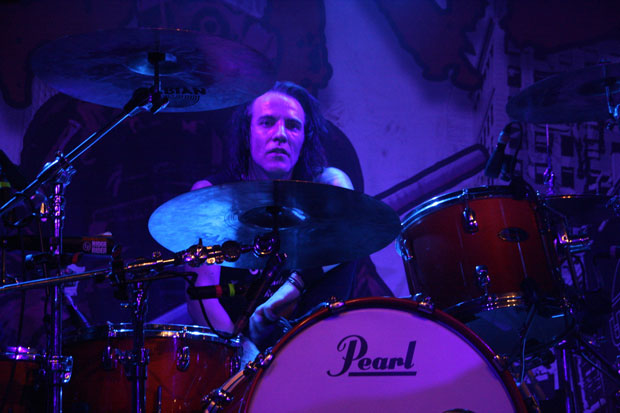 Hello, Modern Drummer readers! Rob Hammersmith from the band Skid Row here. I'm excited to be writing to you all in my first blog on ModernDrummer.com!
Skid Row has another busy year. We finished recording the second in a series of three EPs, Rise Of The Damnation Army, United World Rebellion: Chapter Two, which has a release date of August 5 in the United States. As a band, we couldn't be more excited about the new material and the recording process itself. The idea of the EP really excited us as a band. With the changing musical climate, and the constantly-evolving business side of the business, releasing EPs gives us the opportunity to have a more constant flow of new music, as opposed to releasing a full-length album and then riding that for the next two years or so.
In today's world, any opportunity to stay connected with your fans is extremely important. From a drumming perspective, I'm very proud of the new EP. In 2013, Skid Row released United World Rebellion: Chapter One. We toured extensively, and we were busier than we've been in years. It was definitely a time of growth for the band, and I think this new EP is proof of that. We always want to push ourselves to outdo our last release, and it's a great feeling when everyone involved feels it's a success.
I'd also like to say a huge thank you to Pearl drums, Sabian cymbals, Aquarian drumheads, Vater drumsticks, Reunion Blues and Kaces Products, and Drumtacs for helping keep the Skid Row train rolling. See you on the road! Advertisement
For a list of tour dates and more, visit www.skidrow.com or www.facebook.com/OfficialSkidRow.
photo by Frank Jacobs