Multi-Platinum Producer Amadeus Jam Session, Q&A, and <em>Modern Drummer</em> Magazine Signing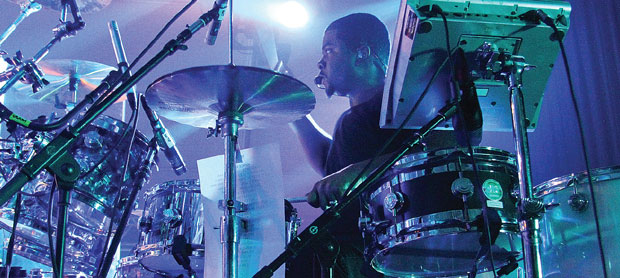 Join multi-platinum producer Antwan Amadeus Thompson and his Platinum Boy Music imprint as they celebrate his recent feature in Modern Drummer with a live jam session, media Q&A, and magazine signing. The event will take place at the Gibson Brand Showroom in NYC on June 9. (Location and time will be provided upon RSVP.) Over fifty media contributors, musicians, and brand and industry executives will be in attendance.
To RSVP, email basquiatmind@gmail.com.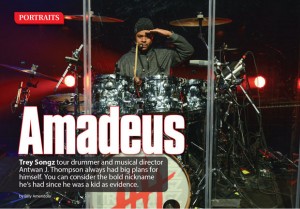 Amadeus's credits include production on Keyshia Cole's "Next Time" single, multiple tracks on Jennifer Lopez's forthcoming A.K.A. album (available June 17), as well as touring as musical director for the Trey Songz Experience. Come out and join in this monumental occasion.
Sponsors include Modern Drummer, Gibson, Vater, DW, Monster, Evans, Akai, Platinum Boy Music, Inc., Paiste, Jason Bourne Publicity, Sweet Bitch wines, Exclusiv vodka, and StricklyForThePromo/MNS Media. Advertisement