Dixon Introduces the Multi-Functional Brite Key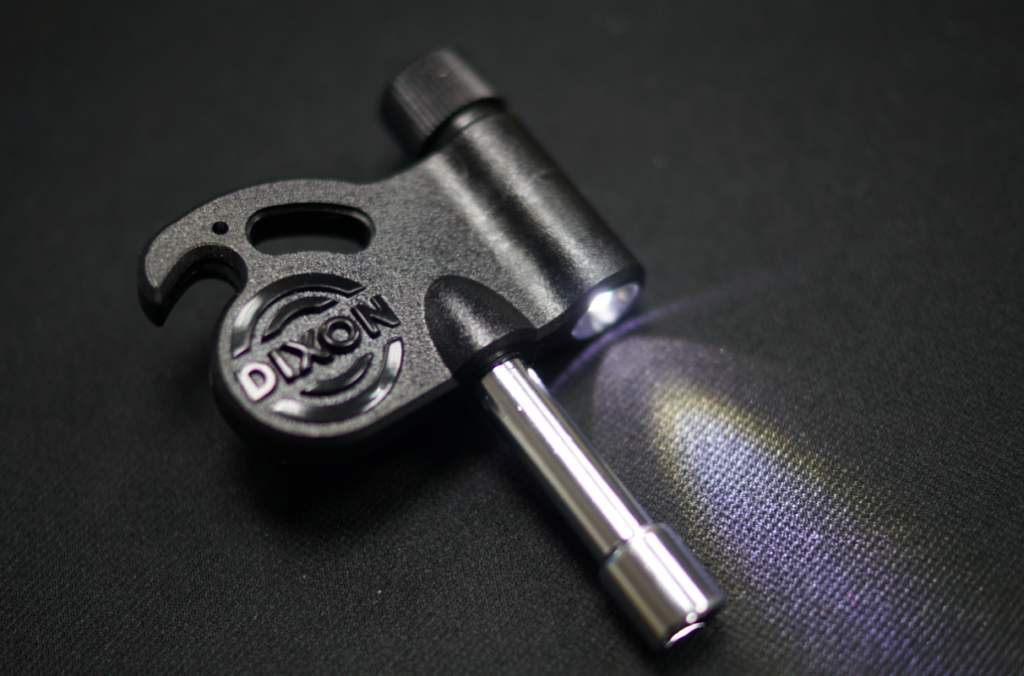 The Dixon Brite Key is a three-function tool, designed to aide drummers as a LED flashlight, bottle opener, and standard drum key. Ideal for poorly lit stages, practice rooms, and teaching studios, turn on the LED to fix, find, or adjust anything within reach. Available in black only with batteries included. List price is $17.99.
"Brite Key is a great example of how Dixon applies its quality commitment to simple solutions," says Jim Uding, Dixon brand manager.
To learn more, visit www.playdixon.com, and watch the introductory video at: http://tinyurl.com/mj2urth.