Caldwell College Percussion Camp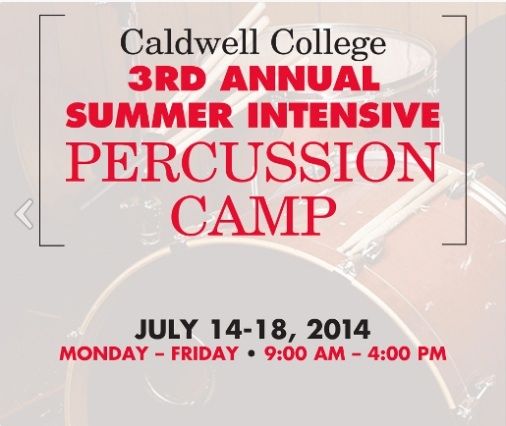 Students will participate in master classes on technique and performance development and rehearse and perform in a percussion ensemble during the 3rd Annual Summer Intensive Percussion Camp. Top drummers will work with percussionists age 12 and up Monday thru Friday, July 14-18.
Extended Opportunity for drummers, guitarists and bassists, Friday evening – Sunday, July 11-13. Work with veteran Broadway musicians who have performed hit shows such as Rock of Ages, Jersey Boys and Spiderman!
For more information and an application form email: Nchildress@caldwell.edu or visit: www.caldwell.edu/academics/academic-departments/music.
For more information on our camp clinicians click on their names.
Joe Bergamini
Chuck Burgi
Mem Acevedo
Chris Colaneri 
Glen Fittin
Alex Bocchino