Billy Joel <br><em>A Matter of Trust: <br>The Bridge to Russia</em>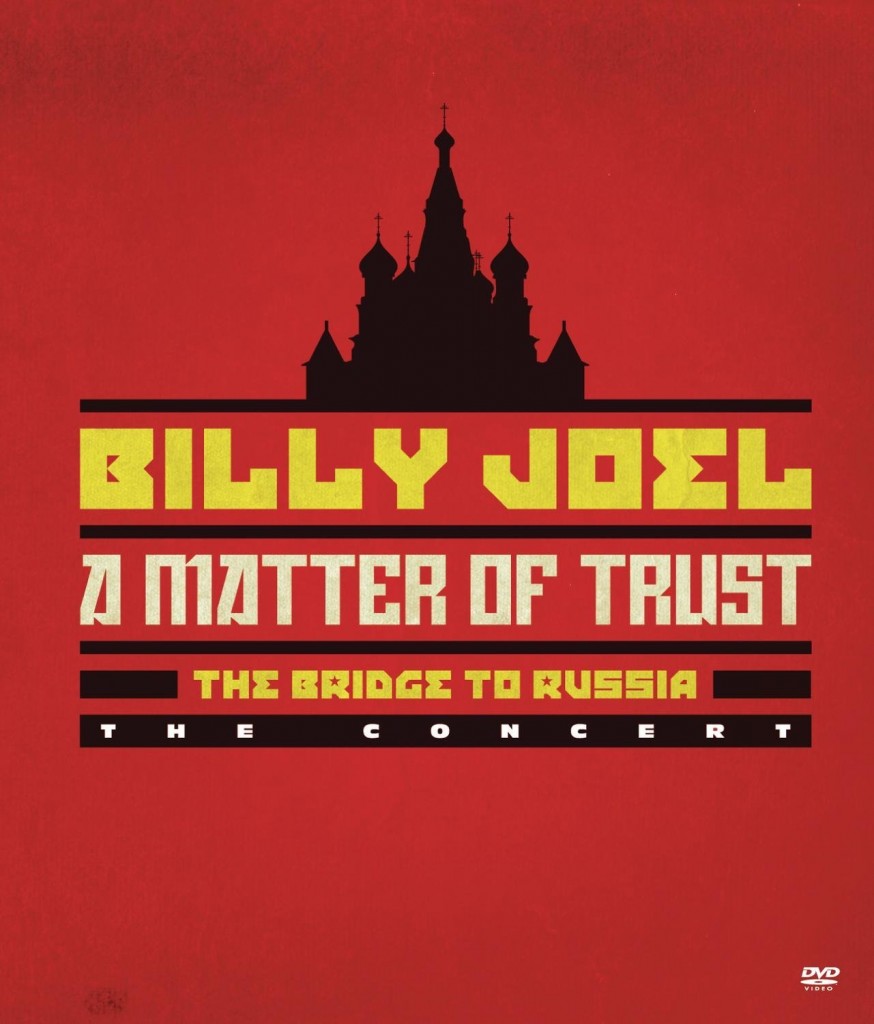 Essentially an expanded rerelease of Billy Joel's 1987 live album, Концерт, the double-CD/Blu-ray/DVD package A Matter of Trust: The Bridge to Russia delivers unreleased audio and a more complete performance of the album's companion concert film, Live in Leningrad. It adds an in-depth documentary as well.
Joel didn't set out to make history with a string of shows in communist Russia during the tour for his 1986 studio album, The Bridge, but as the live clips and roaming street-camera footage illustrate, the "Red Enemy" was anything but—just typical fans of rock 'n' roll looking to let loose, even if many of them didn't know his music.
Fans of popular Joel drummer Liberty DeVitto will savor newly unearthed versions of "The Ballad of Billy the Kid" and "Scenes From an Italian Restaurant," and the overall remastering is welcome, though not a drastic upgrade. Not all tracks carry over to the concert film, but the ninety-minute Blu-ray/DVD is filled with examples of the hard-hitting DeVitto. The camera clearly loves the drummer's animated toughness, and you can easily see the rapport he and Joel once had in happier times. Advertisement
Supposedly the Russian audience didn't respond as well to ballads, so the set list leans heavier on high-energy fare, DeVitto leaving out the ghost notes and forging head down through rockers like "Sometimes A Fantasy," "You May Be Right," and "Big Shot." The drum sound does suffer from the dreaded late-'80s reverb, and the video is strangely not upgraded to 5.1 surround. But fans of Joel's classic band lineup and DeVitto's attack will have many hours of enjoyment revisiting this era of the piano man. (Columbia/Legacy)
Ilya Stemkovsky