Meinl Cymbals Partners with Bandhappy as an Official Sponsor of the 2014 Vans Warped Tour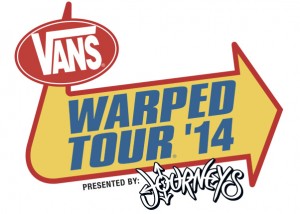 Meinl Cymbals has announced that it is partnering with Bandhappy as an official sponsor of the 2014 Vans Warped Tour. Founded by the drummer of prog-metal band Periphery, Matt Halpern, Bandhappy is an online resource that connects teachers and students in a one-of-a-kind music community, offering in-person lessons as well as online instruction via a custom-built, in-house video chat system. The Bandhappy tent will offer lessons to festival attendees hosted by members of various bands that are touring with Warped. Every festival attendee taking drum lessons at the Bandhappy tent will sit down at a drumset outfitted with Meinl cymbals.
Now in its twentieth year, the forty-two-date Vans Warped tour will commence June 13 in Houston, Texas, and end on August 3 in Denver, Colorado. For more information visit bandhappy.com.