Yamaha Partner Gallant Entertainment Features Super Bowl XLVIII Performances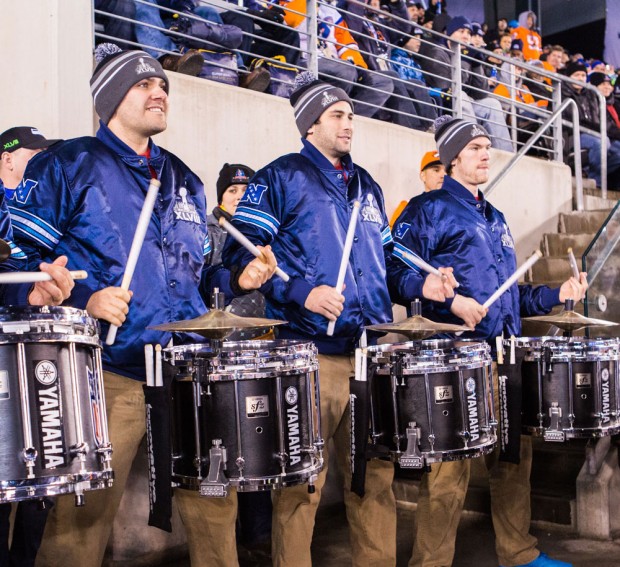 Gallant Entertainment Inc., with the support of Yamaha Corporation of America, presented featured drumline performances at Super Bowl XLVIII, held at MetLife Stadium on Sunday, February 2, 2014. The drummers performed in the tailgate area and also appeared in the stadium throughout the game.
Based in New York City, Gallant Entertainment uses Yamaha marching percussion instruments exclusively and commissions its own drum charts. To enhance their compelling presentation, the group combines drumming with choreography. Gallant also uses leading edge technology, including interactive LED lighting systems controlled by the rhythm of the drums and a sophisticated microphone system developed with Randall May International.
Gallant Entertainment has performed for the New York Knicks, the Boston Celtics, the New York Rangers, the New York Jets, and the New York Giants. Beyond professional sporting engagements, the organization's innovative performance model has enhanced television commercials, corporate events, and motivational seminars. Advertisement
For more information, visit http://4wrd.it/yamahausa.