WIN a 9-piece Dixon Artisan Limited Wild Zebra Black Fade Kit with Hardware
Dixon Artisan Limited encourages innovation and advancement in the art of shell making by challenging its craftsmen with custom orders and the purchase of limited hardwoods, combining design, resources, and craftsmanship to produce these masterpiece outfits. Artisan Limited Wild Zebra combines 100% North American maple with zebrawood cut on a spiral, resulting in an erratic grain pattern in lieu of its familiar vertical look.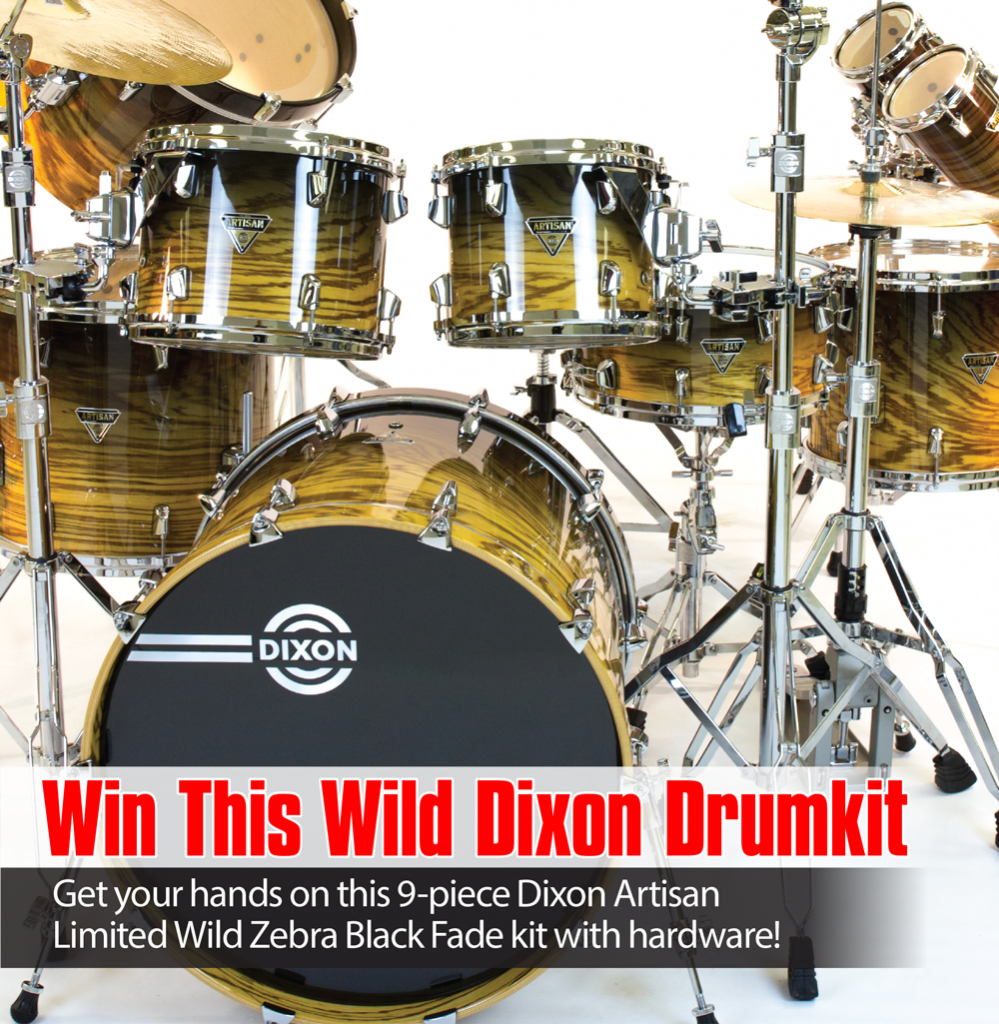 Dixon Artisan Limited kit includes: 18×22 bass drum, 8×10 and 9×12 toms, 12×14 and 14×16 floor toms, 14×18 gong bass, 6.5×14 snare drum, and 11×6 and 13×6 shot toms. Dixon K-Series hardware includes: snare stand, straight cymbal stand, three (3) boom cymbal stands, double tom stand, hi-hat stand, single pedal, throne, and four (4) single tom adapters. Cymbals not included.
The contest is currently closed. Contest winners will be notified. Thanks to those who entered.