KXM Releases Debut Album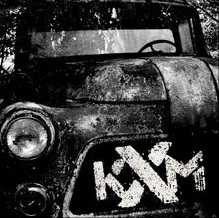 A coming together of three veteran rockers, KXM is a hard rock supergroup formed in 2013. Made up of guitarist George Lynch (of the Lynch Mob), bassist and vocalist Dug Pinnick (of King's X), and drummer Ray Luzier (of Korn), the trio created a sound for themselves that touched on their past work while still exploring some new sonic territory, resulting in a bluesy brand of driving hard rock infused with a prog-like tendency for wanderlust. The sound was forged through a series of jam sessions that would result in the band's self-titled debut, which was released on Rat Pak Records in 2014.
Available on iTunes.
Come see Ray in person at the Modern Drummer/Columbus Percussion Drum Daze on March 30th. 

And the new Korn "Spike In My Veins" video: