Dave Ketchum of Coney Hatch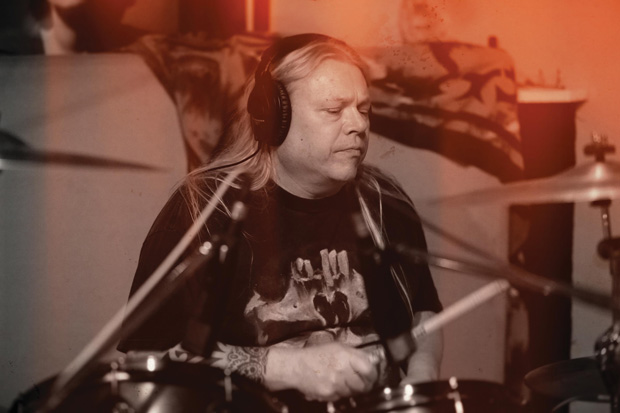 Hello! My name is Dave Ketchum, and I am the drummer for Coney Hatch. I started playing drums in public school, and my parents signed me up for lessons almost right away. I'm really happy that I was taught rudiments because I still use them to this day for warming up before I practice or play a show. I started playing professionally when I was fifteen, and was playing full-time by the age of eighteen.
I messed around in a couple of bands before putting Coney Hatch together with bass player Andy Curran in 1979. We picked up lead guitar player Steve Shelski and singer/guitar player Carl Dixon fairly quickly, and that is the lineup that is in existence today. In the early '80s, the bar circuit in Ontario and Quebec was fantastic and a band could work six nights a week, and Sunday was travel day. It was a great way to learn your craft.
We were noticed by an established Canadian musician named Kim Mitchell, who helped us get our record deal with Anthem Records. He then produced our first self-titled record, Coney Hatch, in 1982, which went gold in Canada. In America, we were signed to PolyGram Records, around the same time Bon Jovi was signed. Our second album, Out of Hand, released in 1983, was produced by Max Norman of Ozzie Osborne fame. Throughout the two albums, I realized that I much preferred to play live to playing in recording sessions. Advertisement
I left the band in 1984, after the birth of my first son, while the band went on to record a third album, Friction. The band broke up the next year. When a friend of the band died in 1987, we got back together to do a benefit show. We realized that there was still interest in the band, so we would get together and do a show every now and again.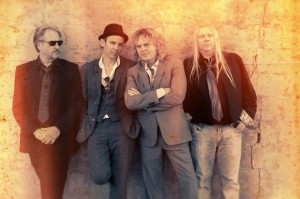 The other three members of Coney Hatch have stayed in the music business while I chose a different path. I had factory jobs, drove a truck…whatever it took to pay the bills and put food on the table for my family. In 1997, I went to college and got a diploma in child and youth work. Generally speaking, I am very happy with my job working in a young offender's facility. I love working with youth, but I have also continued to play drums, now more for the fun of it rather than as an occupation. Besides Coney Hatch, I also played in my wife's country band in Thunder Bay, Ontario.
In 2007, tragedy struck when Coney Hatch's singer/guitarist Carl Dixon was almost killed in a car crash in Australia. He was in a coma for weeks, and when his wife reached out to his band mates, he was told over the phone (put up to his ear while still in his coma) that Coney was not done, that there was more music to be played. When Carl came out of his coma and eventually returned home to Canada, he got a hold of the rest of us and wanted to start doing shows again. Advertisement
We did some quick rehearsals and an outdoor festival in Hamilton, Ontario. That went well, and then we were offered a show in Nottingham, England. Coney Hatch is the name of an asylum near London, so the Coney fans came out in droves and we rocked the house. Back home, we started getting offers to do another album and eventually inked a deal with Frontier records out of Italy.
So after almost thirty years, I found myself back in a recording studio. Needless to say, things have changed a bit with digital recording. Vic Florencia engineered and co-produced the album, along with bassist Andy Curran, and Vic helped me a lot in getting back into the mindset of recording. The basic tracks were done in two five-day sessions. It was grueling but I can finally say I had fun making a record.
I am grateful for my artist deals with Pearl and Sabian. I use a Vision VBL birch kit. The technology has come pretty far since my kits in the '70s and '80s. I have a 22″ kick, 12″ and 13″ rack toms, which I prefer mounted to the kick, 14″ and 16″ floors, and an Ian Paice signature snare. The hardware is double-braced 1000 series, except for the kick pedal, which is a 2000 series Power Shifter. My cymbals are AAX models: 21″ Stage ride, 14″ Stage hats, 18″ and 19″ Metal crashes, and an 18″ Ozone. For the past twenty years or so, I've used Promark Millennium II 5B drumsticks and Remo drumheads. Advertisement
To listen to an album sampler, watch the clip below.
For more about Coney Hatch, please visit: www.coneyhatch.com.