DrumLite LED System Used by Chili Pepper Chad Smith During Super Bowl Halftime Show
While some companies pay over $3 million to place their product in front of the Super Bowl viewing audience, Minneapolis-based company DrumLite's product was in the spotlight in a different way.
This year's Super Bowl halftime show featured Grammy-winning Bruno Mars with help from Rock and Roll Hall of Famers the Red Hot Chili Peppers. With over 100 million viewers, the halftime show was the most-watched musical event of the year. To make sure RHCP drummer Chad Smith wasn't lost in all the excitement, DrumLite was recruited to light up his drumset.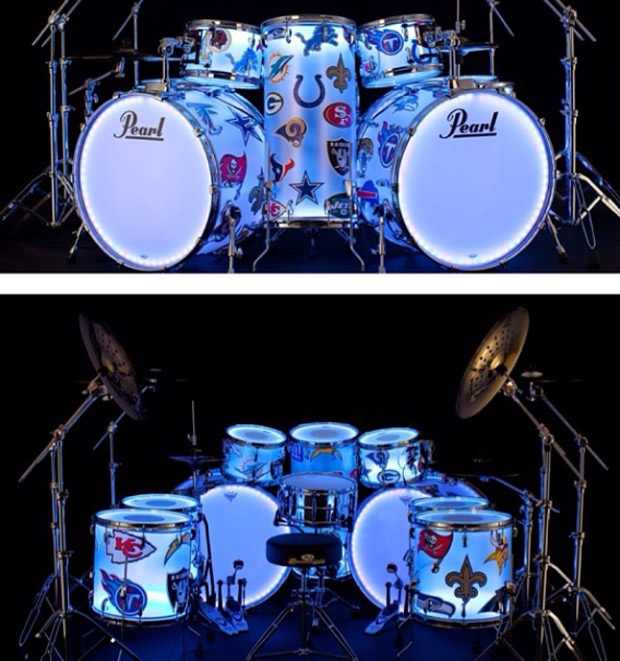 Jeff Sevaldson and Joey Nesbitt (ages twenty-five and twenty-four) started their company, DrumLite, out of a college dorm room. Their product is an LED lighting kit that installs in drumsets. "It really doesn't matter if you're playing in your basement or a sold-out arena, DrumLite just makes playing the drums more fun," says Nesbitt. "We love seeing the excitement on a young drummer's face when they send a picture of them rocking out in their laundry room."
Bruno Mars and Red Hot Chili Peppers were not the first big acts to feature DrumLites on stage. In the three years that Jeff and Joey have been in business they have attracted the likes of Kelly Clarkson, Def Leppard, Eric Church, Luke Bryan, Sugarland, Hanson, Delta Rae, New Politics, and A Day To Remember. "A lot has happened in the last three years," says Sevaldson, "to be a part of the Super Bowl is pretty crazy for us." Advertisement
For more information on DrumLite, visit www.getdrumlite.com.