Billy Cobham <br><em>Compass Point</em>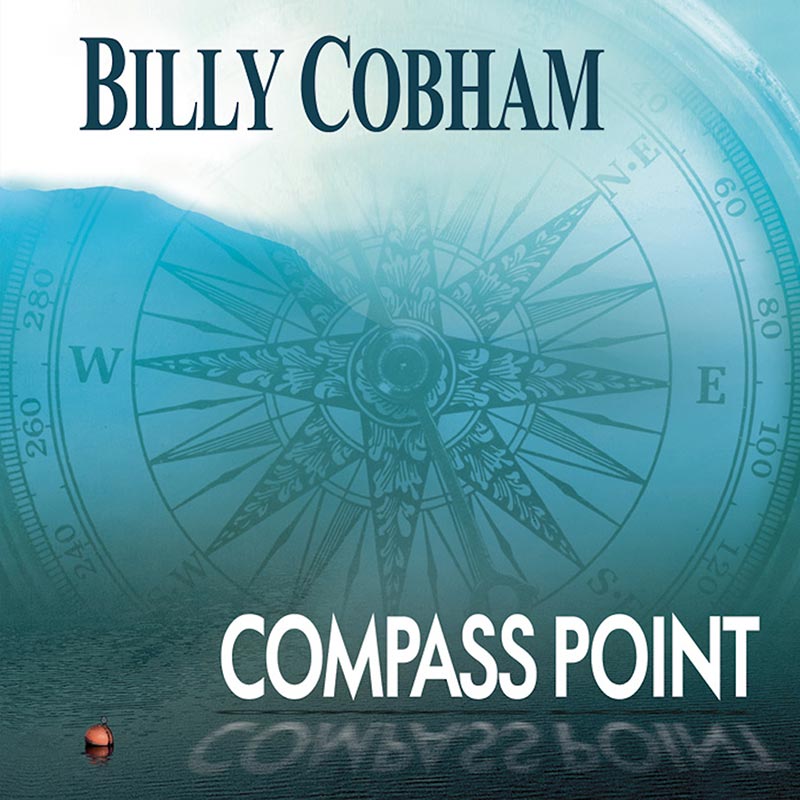 With a backstory including a dangerous makeshift stage and a lottery-winning piano tuner who had quit a day earlier, this 1997 concert almost didn't happen. And that would have been a great loss, since Billy Cobham and his superb band play beautifully across these two discs of nicely recorded fusion. Cobham's trademark lightning-quick snare rolls still pack a wallop on the Return to Forever–esque "Fragolino," and the drummer drives a shuffle like nobody's business on "Mushu Creole Blues." Expectedly, plenty of solos abound, so those looking for their Cobham chops fix will be satiated. Of note is the unique rapport the drummer shares with the band's keyboardist, none other than master drummer Gary Husband. (cleopatrarecords.com)
Ilya Stemkovsky
While we're on the subject of Billy Cobham, here's what some of his peers and collaborators have recently said about the great drummer in Modern Drummer.
Narada Michael Walden
Billy Cobham's replacement in Mahavishnu Orchestra
"Billy is my teacher! I never looked at it like I was replacing him, because nobody can replace him. Guru would say the simplest thing to me, like, 'Just compete with yourself, and not with anyone else.' That kind of set me free. I didn't try to fill Billy Cobham's shoes. I just tried to be the best me I could."
For more with Narada Michael Walden, go here or check out the August 2013 issue of Modern Drummer magazine, available at the iTunes store.
Mark Egan
Bassist alongside Cobham in the Gil Evans Orchestra
"Billy, of course, is a master drummer. Playing together in Japan with the Gil Evans Orchestra was an honor. I remember hearing him with the Mahavishnu Orchestra several years earlier while I was in Miami, so to be playing with Billy was a dream come true. I enjoy the way that he has total command of his instrument and the music, and how he can take it in any direction at any moment. He is so powerful and flexible." Advertisement
For more with Mark Egan, go here  or check out the February 2013 issue of Modern Drummer magazine, available at the iTunes store.
Ken Scott
Producer of Mahavishnu Orchestra's Birds of Fire and Billy Cobham's Shabazz, Crosswinds, and Total Eclipse albums
"The only thing I did differently with Billy from other drummers was use more mics. We always used to record at Trident. They had a drum booth next to the control room, but we couldn't do that with Billy. With the size of his kit, he had to be out in the live room. We'd never seen a kit that large before. And he was loud. But that was his approach to recording. Bill is the consummate professional, absolutely astounding, and he blew me away. Mahavishnu Orchestra recorded takes pretty quickly. All live, virtually no overdubs."
To read more with Ken Scott, check out his Different View story in the August 2012 issue of Modern Drummer magazine, available at the iTunes store.