The Sessions Artist Panel at the NAMM Show with Exclusive Carmine Appice Interview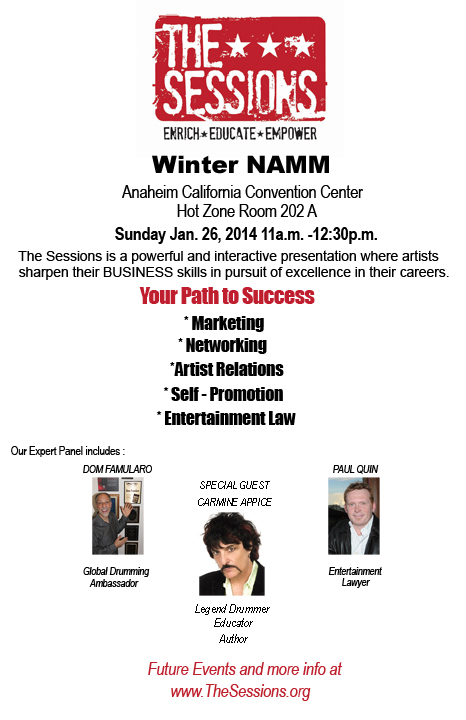 The Sessions (www.TheSessions.org) is a presentation designed to help artists sharpen their business skills. Items addressed include contract negotiations, entertainment law, marketing, self-promotion, image maintenance, and performance fundamentals. This year's Sessions panelists, author/clinician Dom Famularo, entertainment lawyer Paul Quin, and drummer/educator Carmine Appice, will be sharing their experiences and knowledge to help other musicians succeed.
Day: Sunday, January 26
Time: 11:00 am to 1:00 pm
Room: Master Class 202 A
Panelists: Dom Famularo (author of The Cycle of Self-Empowerment), Paul Quin (entertainment lawyer), and Carmine Appice (legendary drummer/educator)
This event is free to all NAMM members.
For more info, including registration details, visit: The Sessions.org.