Scott Amendola of Charlie Hunter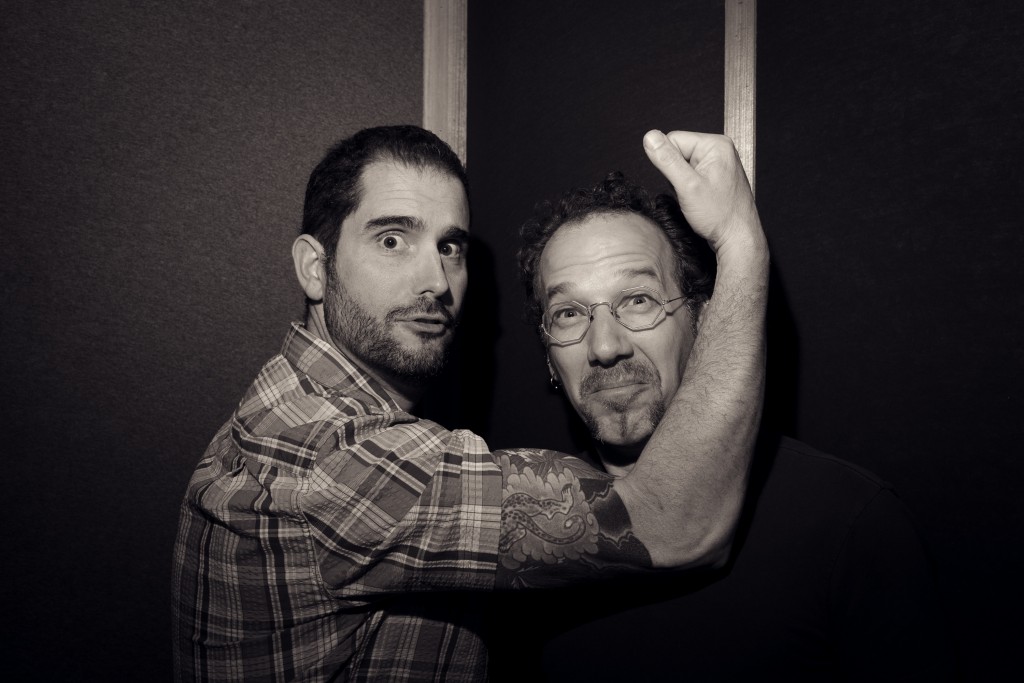 Hi, Modern Drummer peeps. Scott Amendola here, and I'm drummer, composer, and bandleader. You might know me from the Nels Cline Singers, Charlie Hunter Trio/Quartet, or Mike Patton's Mondo Cane, to name a few.
Well, old pal and musical compadre Charlie Hunter and I put out a record last fall of my music called Pucker. Pucker was recorded direct to .5″ tape with no mixing. That's right, direct to tape, and mixed live by Dave McNair. Then, Dave took it back to Houston and mastered it. Voila, Pucker!
This is the second record Charlie and I did that way. In 2012, we recorded and released Not Getting Behind is the New Getting Ahead the same way. Quite a challenge and really fun! Kicks one's ass into reality of where you're at with your instrument and as a band. Plus we only used three mics on the drums and no headphones. Very liberating. Don't get me wrong, I enjoy recording with Pro-Tools/Logic/whatever and overdubbing and mixing, but the truth is never spoken more than in this instance. And I personally like that. No fixes! The music lives in a different way. Advertisement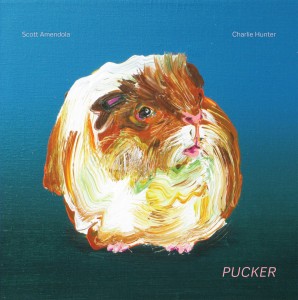 Pucker is a collection of music I wrote specifically with Charlie in mind. Charlie plays a seven-string guitar—three bass strings and four guitar strings. Yes, he's a freak. What makes Charlie so unique isn't that he plays an instrument he invented, but how he plays it. It's all about the music. He sounds like Jerry Jemmott and Cornell Dupree in one. The pocket is as deep as it gets, the tones are as rich as they get, and the melodies go on for days. So give Charlie some tunes and he'll make them his, like he did with Pucker.
And with our twenty-year playing relationship, it's easy as pie, for the most part. Like any situation, we hit musical snags and work them out. Alas, we're only human. With Pucker, one of the key words listening to the record now is "space." It's nice when the music doesn't need a lot of notes to say something, and that's the case here.
I wrote all the music except for one song, called "Scott's Song," written by my grandfather Tony Gottuso. Tony was a guitar player who lived in and around New York from birth until his passing in 1995. He was featured on The Tonight Show when it was broadcast in New York with Steve Allen as the host. Tony also appears on the legendary record The Pioneers Of the Jazz Guitar on Yazoo, as well as plays banjo on the original recording of "Hello Dolly" by Louis Armstrong and countless other recordings. Back in the early '90s, when Charlie and I first met, we were hanging out playing records for each other, trying to one-up the other. At one point he said, "Check this out man, this is the shit," thinking he was going to destroy me. He puts on the record, I turn to him, "Yeah, that's my grandfather." He was stunned. It was pretty hilarious. Charlie had transcribed my grandfather's solo on "Satan Takes a Holiday" off of Pioneers Of Jazz Guitar when he was around eighteen. The beautiful thing is that they got to meet and hang out. Advertisement
Thanks for reading, folks. Please head to www.scottamendola.com and check out Pucker, which is available on vinyl, CD, and various download formats.
Photos by Peak and Lenny Gonzalez