R&B/Pop/Hip-Hop Drummer/Producer Trevor Lawrence Jr.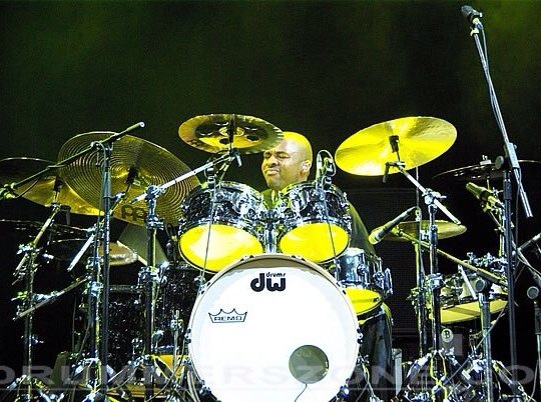 What's up, MD readers? I am pleased to announce and share my new projects. I've teamed up with MVP Loops to bring you the new Sound Squad plug-in. I have also been super-busy all year, from being musical director for Alicia Keys to writing a song for American Idol winner Candice Glover to currently reconnecting with Dr. Dre as part of his new production team.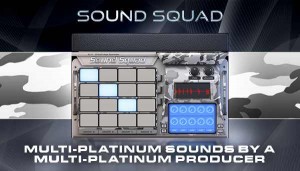 I have always been an advocate of technology. I believe that drummers, as well as all other musicians and singers, should embrace technology. It troubles me when I meet young musicians who put 100% of their energy into learning just their instrument. I definitely agree that this is important, but everything is about technology these days.
The music industry, as we knew it, has changed forever. The old model of teaching is not preparing our young musicians for what's really out there. How many people have a music degree and no job in the music world? We have recently seen video games bring in up to a billion dollars in twenty-four hours. We want everything to be instant, incredible, and cheap.
I have teamed up with a great company called MVP Loops. They have provided custom sounds for clients who include Apple and Native Instruments. At NAMM, they released their first full instrument, called Swagg, which has had great success. We set out to make a very functional, inspiring, and instantly usable collection of sounds in our first offering together, which is called Sound Squad. The new engine that Sound Squad is created in is called VLX (Virtual Loop Expansion), which MVP Loops created. VLX allows you to time-stretch with virtually no artifacts and has onboard effects that are easy to use and sound great. Sound Squad is available now in Kontakt5 format and as wav files. The plug-in is available at www.bigfishaudio.com and www.mvploops.com.
In addition to the software, I have written my first e-book, which is titled Me Too! The Musician's Pocket Guide To Endorsements. The book is out now and is intended for all musicians who want to learn about the secret world of endorsements. There is also plenty of useful information that can be applied to one's overall career. Everyone is reading on mobile devices these days, so the book will be downloadable for the price of $4.99. It will make a great Christmas present for the aspiring musician or the pro. It's at all e-book stores.
See a demo video here:
For more on Trevor Lawrence Jr., visit www.artistecard.com/trevorlawrencejr.