Paul Motian <em>ECM</em>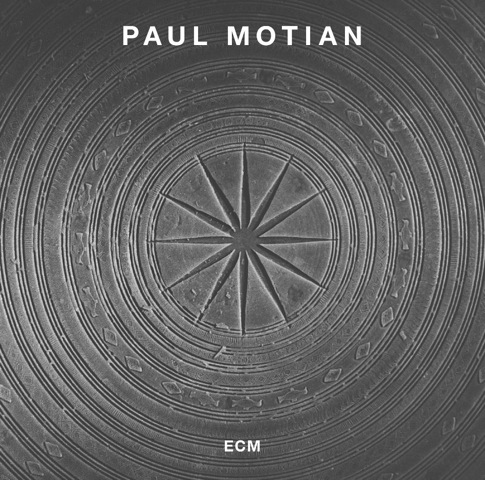 In the jazz world, where idiosyncrasy is embraced, Paul Motian is among the most idiosyncratic musicians. This box set is an ideal format to track the development of the drummer's quirky, deeply personal compositional voice. Indeed, it's a showcase for Motian's writing as much as his drumming, providing long-form, immersive listening experiences that unfold slowly yet unpredictably, sometimes rounding sharp corners into edge-of-the-cliff territory.
Players and instrumentation shift across the recordings, and studio tones change. Motian's drums are deeper and drier on 1972's Conception Vessel, his first album as a leader, than on 1974's Tribute. The latter contains "Tuesday Ends Saturday," which is notable for its driving drum part, a rarity in a set rich with mellow, contemplative, and sometimes downright eerie rhythms. ("White Magic," from Psalm, has an actual slamming backbeat.) Dance (1977) and Le Voyage (1979) are trio outings with Charles Brackeen on saxophone, and they continue to showcase Motian's gift for creating twisting, exotic-sounding melodies and his fondness for blending free, abstract drumming with more pulse-oriented material. Far from calypso, Dance's "Kalypso" instead contains some of Motian's most buttoned-up martial-style playing. "Abacus," from Le Voyage, with its indelible melody, elicits a short, crescendoing drum solo that toys with rhythmic placement—little bursts here, open spaces there—but shows Paul is always in touch with the main theme.
The exciting final two offerings, 1982's Psalm and 1984's It Should Have Happened a Long Time Ago, document Motian's beginnings with saxophonist Joe Lovano and guitarist Bill Frisell; the three would remain an active band until Motian's death in 2011. The quintet heard on Psalm is distilled to the trio on Long Time Ago. "India," from the latter, is a quiet track that bears the Motian/Frisell/Lovano stamp: It makes prime use of space, it's gorgeous—and a little weird—and it shows that even when Motian is the leader, he has no interest in anything but a band of equals. (ECM) Advertisement
Michael Parillo