MD Pro Panelist Susie Ibarra Launches Digital Sanctuaries November 7–10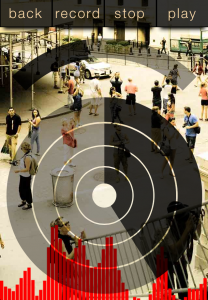 Modern Drummer Pro Panelist Susie Ibarra and her husband, Roberto Juan Rodriguez, the drummer/composers who make up the group Electric Kulintang, are presenting a tech launch of Digital Sanctuaries. The project involves twelve musical compositions that participants access via a mobile app while taking a "soundwalk" through Lower Manhattan. This November 7 –10, Digital Sanctuaries will host walks during lunch hours in each of twelve sites where the public can listen to the app's musical compositions, use its four-channel mixer to "remix" the music, and post about their experience.
According to the producers, with today's increasing loss of the natural environment, mobile app–led tours like Digital Sanctuaries offer the listener an opportunity to reconnect to a more "natural" world. "You can choose right in front of you to move into a virtual meditative space," explains Rodriguez.
"We're very excited to create a digital public art experience that engages with the dynamic cityspace and that offers interactive music in virtual sanctuaries," adds Ibarra. "We're interested in combining traditional and contemporary forms of music and aural storytelling." Advertisement
Participants who work or live near lower Manhattan are encouraged to bring a set of headphones and meet a team of hosts at one of three locations—the Red Walk, at the African Burial Ground, 290 Broadway; the Green Walk, at South Cove Park, 50 Battery Place (between 1st and 3rd Place); or the Blue Walk, at the India House, 1 Hanover Square. The events will be held each day between noon and 2 p.m.
For more information, including changes in schedule due to the weather, go to digitalsanctuaries.com  or email songofthebirdking@gmail.com.