The Collective School of Music Presents: Mike Clark Clinic Thursday, October 10, 2013 at 7 PM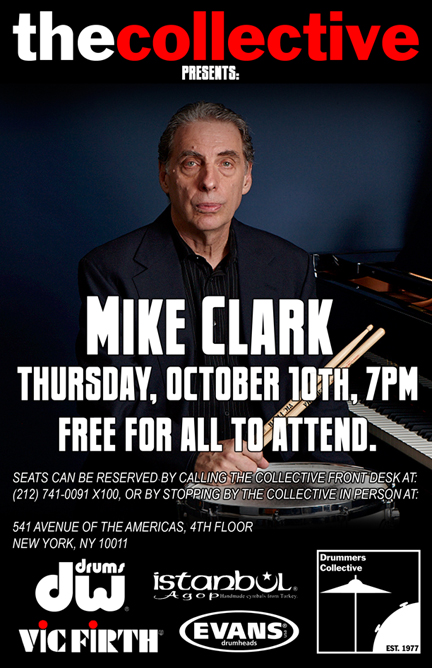 Mike Clark is a jazz and funk drummer who is most noted for playing in the Headhunters, with keyboardist Herbie Hancock, and as a member of the UK fusion outfit Brand X, alternating behind the kit with Phil Collins. Clark has also performed with Chet Baker, Vince Guaraldi, Fred Wesley, Michael Wolff, Les Claypool, and Charlie Hunter. He is one of the most sampled drummers in contemporary music, and his beats have appeared on records by Prince, NWA, De La Soul, and Janet Jackson.
Clinics will take place at the Collective School of Music, which is located at 541 Avenue of the Americas, 4th floor, New York, NY. Seating will be limited and must be reserved in advance by calling the Collective front desk at 212-741-0091 x100.
For more information, visit TheCollective.edu.