Greiner and Kilmer Drum Company Launched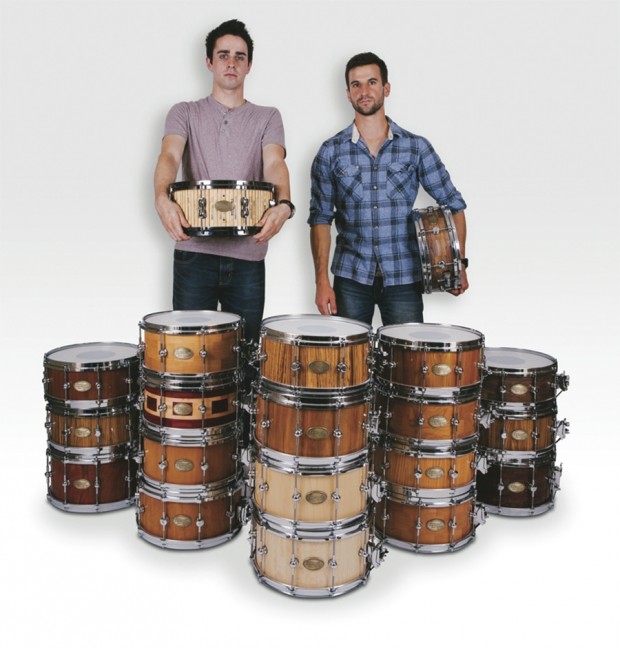 August Burns Red's Matt Greiner and drum maker Kaleb Kilmer have teamed up and announced the formation of the Greiner and Kilmer drum company. The new company's first designs, which are said to combine Greiner's drumming passion and Kilmer's building skills, include five unique series of handcrafted, artist-quality, made-in-the-USA snare drums that feature a selection of traditional stave and segmented (block) shells, along with today's finest components and workmanship.
"The instruments we are building are as different from other drums as they are from each other," Greiner says. "Yet every Greiner and Kilmer snare drum is designed and built to provide the sound and performance that meets the needs of modern drummers, whether they're used as everyday workhorses on the road or for special occasions in the studio."
The new Greiner and Kilmer snare drum lines include the Atlas series (maple stave), Grandfather series (cherry segmented), 1909 series (birch stave), Wild Horse series (zebrawood stave), and Pioneer series (walnut segmented). All lines feature Remo drumheads, PureSound snare wires, and semi-satin finishes. The Atlas and Grandfather series feature triple-flange hoops and the 1909, Wild Horse, and Poineer series have die-cast hoops. Advertisement
For more information, visit greinerkilmer.com.