Rebeats to Release <em>The Gretsch Drum Book</em>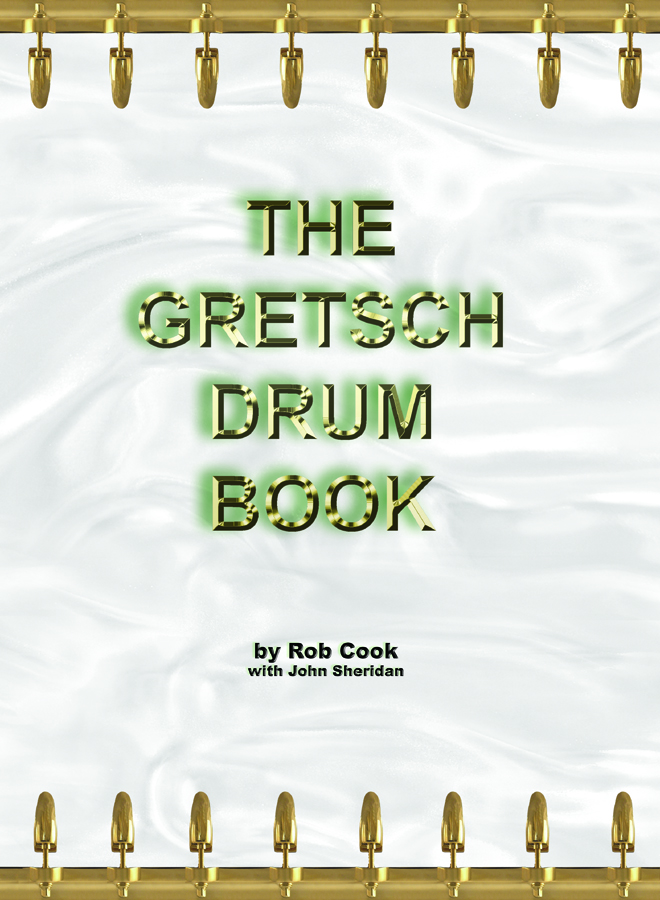 The North American release of the newest Rebeats publication, The Gretsch Drum Book, by Rob Cook with John Sheridan, will take place on August 3 in New York City as part of the Gretsch 130th Anniversary Celebration Event. The event is being jointly hosted by Fred Gretsch, Joe Carducci, John Palmer, Steve Maxwell's Vintage and Custom Drums, and Rudy's Music. The European release will be at the UK National Drum Fair in Birmingham, England on September 28 and 29, 2013.
The Gretsch Drum Book is similar in layout and content to the books that Cook has written on Ludwig, Rogers, and Slingerland. There is a family background section, complete business history, endorser section, and a dating guide, which includes all catalogued Gretsch snare drums and outfits over the entire 130-year history of the company. The dating guide also includes sections on catalogs, colors, hardware, badges, and shells.
"This one would have impossible for me without the help of collaborators who are experts on Gretsch drums," says Cook. "I have been working with John Sheridan on this book for something like seven years. Over the last two years, I also received a great deal of assistance and support from Fred W. Gretsch and Lee Ruff." Advertisement
Certain sections also benefitted from the expertise of other individuals. Gretchen Elsner-Sommer (sister of Fred W. Gretsch) is a family genealogist who wrote the family history. The K Zildjian dating guide was created by Bill Hartrick. "Gretsch not only had an exclusive distribution agreement for K Zildjian cymbals that predates the existence of Zildjian manufacturing in America, but actually owned US trademarks for A Zildjian, K Zildjian, and Zildjian," says Cook. "I believe this is the first book to explain this sequence of events with charts and images that serve to clarify this complex history."
The book is a 288-page, 8.5×11 paperback and will be sold at retail only through Rebeats and Steve Maxwell Vintage and Custom Drums in New York and Chicago. A limited-edition hardcover version has also been produced exclusively for Fred Gretsch Enterprises. In January of 2014, the paperback and eBook editions will be made available through the Hal Leonard Corporation.
For more information, visit gretschdrumbook.com.