Jazz/Rock Drummer Aaron Comess to Play Smoke Jazz in NYC on August 13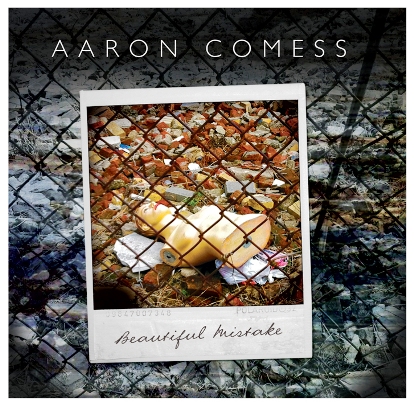 Respected jazz and rock drummer/producer Aaron Comess will be performing some of his favorite material from the '60s with a quintet on August 13 at Smoke Jazz in New York City. Comess, whose Smoke Jazz appearance last year was previewed in the New York Times, Modern Drummer, and elsewhere, has long ties to jazz and has played with such greats as Roy Hargrove, Brad Meldau, Robert Glasper, Bilal, and more. The New York Times' Nate Chinen affirmed, "Comess has long been a jazz adept."
The band will feature Comess on drums, Barney McAll (Dewey Redman, Jimmy Cobb, Kenny Garrett) on keyboards, Richard Hammond (Angelique Kidjo, Raul Midon) on bass, Teddy Kumpel (Rickie Lee Jones, New York Electric Piano) on guitar, and Keith Loftis (Michael Carvin, Roy Hargrove Big Band) on saxophone.
Sets will take place at 7, 9, and 10:30 pm at Smoke Jazz, which is located at 2751 Broadway, New York, NY 10025. There is no music charge.
Says Comess, "I'm bringing together members of my jazz group and my originals instrumental group, Beautiful Mistake. I consider Barney the anchor of the jazz group and Teddy the anchor of the original group, so I'm excited to bring these elements together with Rich (whom I play with so much) and my old friend Keith. I'm bringing many familiar faces together for this show. We're going to be focusing on some of my favorite material, mostly from the 1960s. The innovation and quality was so high in this period of jazz, and we are looking forward to exploring this material with our own twist on things. We will also include some of my originals of my two records, Catskills Cry and Beautiful Mistake." Advertisement
Aaron Comess is a founding member of the multi-platinum-selling band Spin Doctors. The band recently celebrated the twentieth anniversary of its album Pocket Full of Kryptonite and released a new album of original blues music, If the River Was Whiskey, which is earning great reviews and has been riding the blues charts.
Visit www.aaroncomess.com for more information.