Al Foster Quartet to Headline Northampton Jazz Festival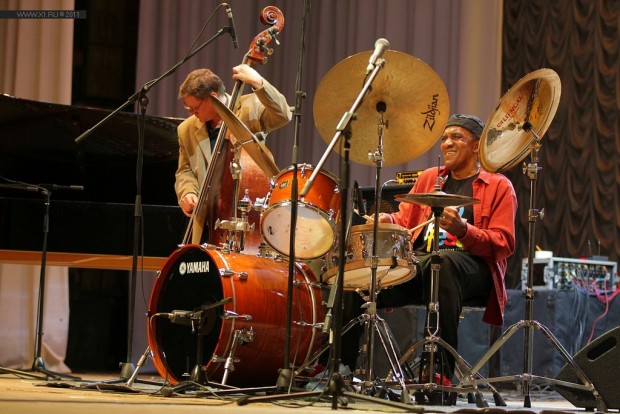 The Northampton Jazz Festival has announced that the Al Foster Quartet, featuring Eric Alexander on saxophone, will headline a star-studded lineup for its third annual event. The free festival will occur on Saturday, September 7, from 11am to 9pm, in downtown Northampton, Massachusetts.
"The fest is growing," says Bill Collins, vice president of the Northampton Jazz Festival. "We are excited about our performers and refinements we have made for 2013. This is the earliest date we've had for the Festival so far, and we're looking forward to record crowds."
Celebrating his seventieth birthday this year, Al Foster has recorded and played drums with jazz greats from 1964 until the present, most notably with Blue Mitchell, Sonny Rollins, Herbie Hancock, Miles Davis, Thelonius Monk, Cannonball Adderly, Tommy Flanagan, Hank Jones, John Scofield, Joe Lovano, and Joe Henderson. Davis once said, "For what I wanted in a drummer, Al had all of it." Advertisement
Other announced performers include the Ben Allison Band, the Hailey Niswanger Quartet, featuring drummer Ralph Peterson Jr, and the local Green Street Trio. The Festival also features student performances from promising college and high school musicians from across the Pioneer Valley.
The Festival kicks off on Friday, September 6, with the first "Northampton Jazz Strut," which brings local musicians to establishments in the downtown area, giving music fans a chance to visit a number of restaurants and bars to listen to jazz over the course of the evening. The event is free to the general public.
For additional information about the festival, contact John Michaels (john@simmermusic.com) at (413) 626-5219.