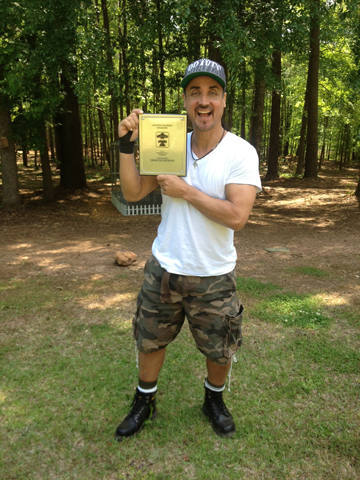 Daniel de los Reyes, of the three-time Grammy-award-winning Zac Brown Band, has taken first-place in Modern Drummer's 2013 Readers Poll Awards for percussionist of the year. Says Reyes, "I would like to thank the readers, the family, and everyone who voted for me. Without your support I would not have been able to win this incredible and prestigious award. Thank you."
Born in New York City and raised in Puerto Rico and Las Vegas, Daniel de los Reyes is a third-generation musician in the famous de los Reyes family. His grandfather, Walfredo de los Reyes II, was one of the founding members of the successful Cuban orchestra Casino de la Playa. His father, Walfredo de los Reyes, is one of Cuba's most prominent and influential drummers. And his brother Walfredo Jr. is one of the most in-demand drummers on the scene today. Prior to his position with the Zac Brown Band, Daniel worked with a wide variety of top acts, including Ricky Martin, Stevie Nicks, and Jennifer Lopez.
http://youtu.be/ixRbF2vvnzI
For more about Daniel de Los Reyes and his DayGLOW Music Camp, follow him on Facebook or follow him on Twitter at @DanieldelosReyes9.