Aquiles Priester Joins Mike DiMeo's Band Midas Fate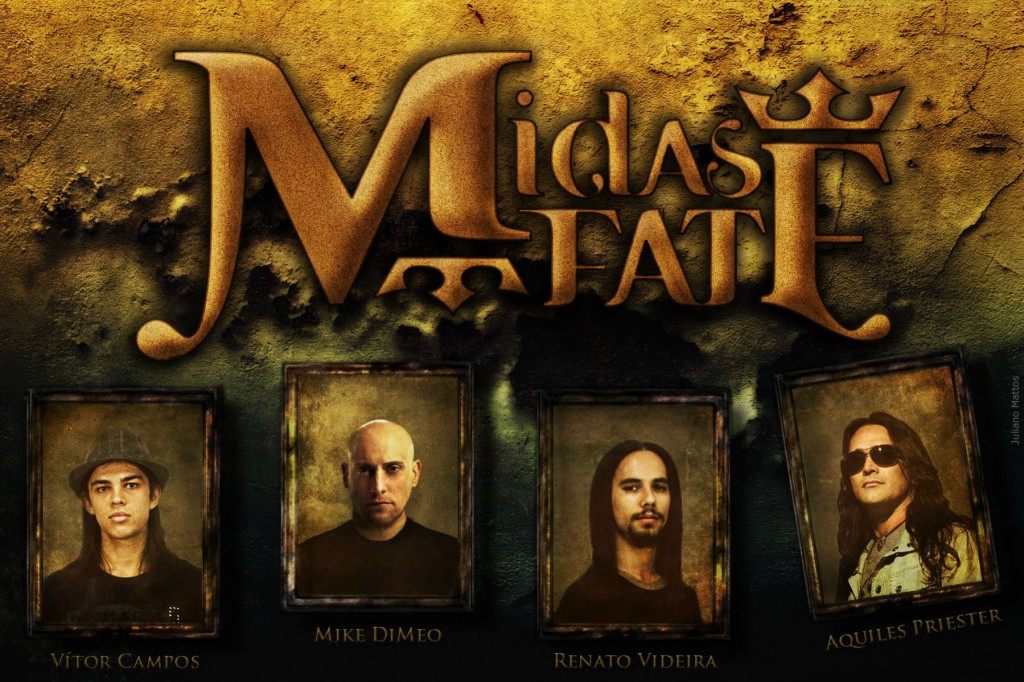 After almost a year without any updates, Midas Fate is proud to announce that Aquiles Priester (Hangar, Freakeys, ex-Angra, Vinnie Moore, Tony Macalpine) is the new drummer.
You can check out the video of the new Midas Fate song called "Stillborn Reason" here. The full version of the song, which will include vocals, is scheduled to be released by the end of the year and will appear on the new Midas Fate album, Magnificent Rebel. The music video is taken from the upcoming DVD Aquiles Priester's 100 Top Drum Fills.
Aquiles' style is energetic, fast, and aggressive, with a lot of fills and advanced double bass drum technique. His feel is very personal as well. He's always looking for new musical information in order to create fresh grooves and to make his drum parts unique.
About his shedding routine, Aquiles insists, "I practice four hours each day to keep up my stamina. To have conditions similar to the kinds I usually perform in, which are usually very challenging physically, I even practice when I'm very tired. This keeps me in good shape and helps my focus. I'll play nonstop for hours. And, of course, I try to find time to work on new techniques, methods, and other musical styles. I feel that's really important for drummers." Advertisement
Midas Fate is Mike DiMeo (vocals), Aquiles Priester (drums), Vitor Campos (guitars), and Renato Videira (bass guitar).
For more on Midas Fate, visit their Facebook page at here. For more of Aquiles Priester, go to his Facebook page at here.