<em>Photograph</em>, A New Book and Ebook by Ringo Starr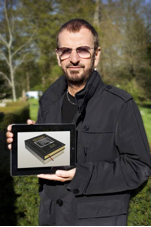 Genesis Publications and Ringo Starr are set to release Photograph, a collection of never-before-seen material, including photos taken by Ringo, as well as exclusive images from his own personal archives. The material will first be published as an ebook, available exclusively on the iBookstore, on June 12, 2013, in conjunction with the Grammy Museum exhibit, "Ringo: Peace and Love," where select images from the book will be displayed. A limited edition, hand-bound book, signed by Ringo Starr, will follow in December 2013.
Ringo shares forgotten photographs of his childhood home, family holidays, and all-night parties on his road to stardom. He captures his Beatles band mates in pensive and playful moments—washing, eating, recording, smoking, drinking, and playing board games. Pictures of the boys are joined by Ringo's travel photography, taking you inside the car with the Beatles as they toured the world. Starr's photographs and stories portray four lads from Liverpool trying to live normal lives amidst the frenzy that surrounded them.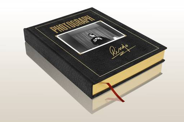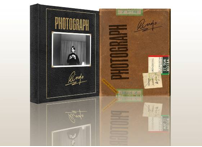 The digital book lifts the Genesis design off the page into an interactive format. Readers can pick up and zoom in on photographs as they scroll through Ringo's memoir, while audio clips, narrated by Ringo, tell the previously unheard stories of the photos. Ringo tells tales of growing up in Liverpool and his time in the hospital, where he played a drum for the first time. Ringo has also filmed exclusive videos for the ebook that features interviews, music, and animation. Advertisement
Starr will personally sign each of the 2,500 numbered hardcopy books in the limited edition.
Photograph is available online at www.RingoPhotograph.com or for pre-order exclusively on iTunes and the iBookstore starting May 29, 2013. Pre-order price is $9.99, and the June 12, 2013 price is $12.99.