Peter Seeba of Slave Grave, Dreamend, and the Casket Girls
Hello, Modern Drummers! My name is Peter Seeba, and I'm a drummer based out of Savannah, Georgia.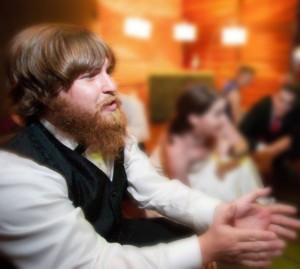 While in Savannah I play with the bands Slave Grave, Dreamend, and the Casket Girls. Here's some history on that: In 2011 GTR records released the first Slave Grave EP, Bred to Death. In 2012 Graveface Records founder Ryan Graveface asked me to play a Charlotte music festival at Tremont Music Hall, later asking me to stay on for the next extended installment of Dreamend, a two piece shoe-gaze band. In late 2012 another Graveface project became tangible: I was asked to record drum parts for the Casket Girls' 2013 EP and to tour during the fall on the CG's "rst LP, with Black Moth Super Rainbow, the Faint, Trust, the Stargazer Lilies, and Creepoid. It was the "rst time I played venues such as Las Vegas's House of Blues, the Fonda in L.A., the Mohawk in Austin, NYC's Bowery Ballroom, and Union Transfer in Philadelphia.
I originally started playing drums because I wanted to record other drummers, and since then I've have had the chance to record singles, EPs, and albums for drum makers at the Gretsch USA custom factory, record labels Graveface and GTR records, and many local Savannah heroes. Savannah is the perfect place to surround yourself with talented, soulful musicians, and I get pumped up every time I get to associate myself with these folks.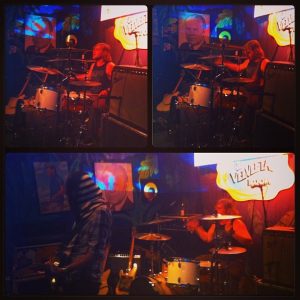 I put my time in every day to become a solid drummer and try to incorporate three main ideas every time I sit down: hit purposefully, hit hard, and complement the others I play with. It is important to keep learning, keep practicing, and always move forward. I have been lucky to continually play with people more experienced than me, and I love constantly learning. In 2013 my goal is to spend at least six months on the road, beginning with the Graveface showcase I played during the SXSW festival with the Casket Girls. Advertisement
To watch Peter Seeba play with Slave Grave, click here or watch the video below; To see him perform with the Casket Girls, click here or watch the video below.  For more on Dreamend, visit Graveface.com.