Malletech Featured on <em>How It's Made</em> TV Show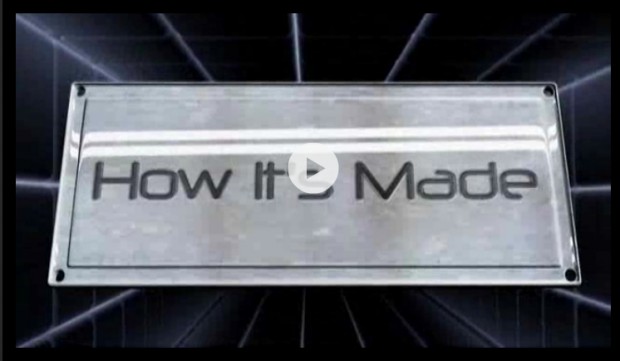 Malletech, a manufacturer of high-end, professional marimbas, vibes, xylophones, bells, mallets, and drumsticks, will be featured on the long-running TV show How It's Made. The episode will air in the U.S. on Thursday, May 23, at 9 p.m. EST, on The Science Channel. It will also air in Canada on the Discovery Channel, on Tuesday, May 28, at 8 p.m. EST.
How It's Made is a documentary television series that highlights how common, everyday items are manufactured. Malletech's segment, which covers the fourteen-hour manufacturing process involved in making a marimba, was filmed at the company's factory last summer. "There are so many steps in the making of the parts and assembly," says Leigh H. Stevens, president and owner of Malletech. "There are over 240 nuts and bolts just for the resonators. So, the actual segment only shows what could be whittled down into a five-minute segment. I would really call it How SOME of It's Made. [laughs] In all seriousness, though, we are extremely honored to have been asked to be part of such a prestigious and well respected program."
While How It's Made has shown musical instruments being made before, this is the first time they have focused on mallet percussion.
How It's Made has indicated that there will be reruns of the Malletech episode, though dates and times and times are not yet posted. For more information, go to discovery.com.