Los Cabos Drumsticks Continue Think Pink National Charity Campaign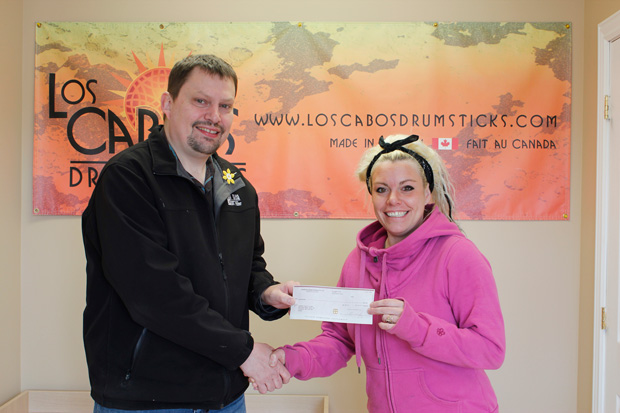 In November of 2010, Los Cabos Drumsticks launched a fundraising campaign, called Think Pink, in support of breast cancer research and related charities. The campaign began following Breast Cancer Awareness Month, in October 2010, as a way of keeping awareness in the media following a month of national fundraising events.
After more than two years of fundraising, Los Cabos Drumsticks continue to make donations to cancer research. On April 23, 2013 another donation of $500 was made to the Canadian Cancer Society.
"We would like to extend our thanks to everyone who has supported our campaign over the past few years and look forward to continuing our on-going efforts in support of cancer research," said Matt Carter, Director of Marketing and Artist Relations for Los Cabos Drumsticks.
For additional inquiries concerning the Think Pink campaign, contact Matt Carter directly at Matt@loscabosdrumsticks.com or call 506-460-8352.