Bernard "Pretty??? Purdie Clinic and Concert, June 2, 2013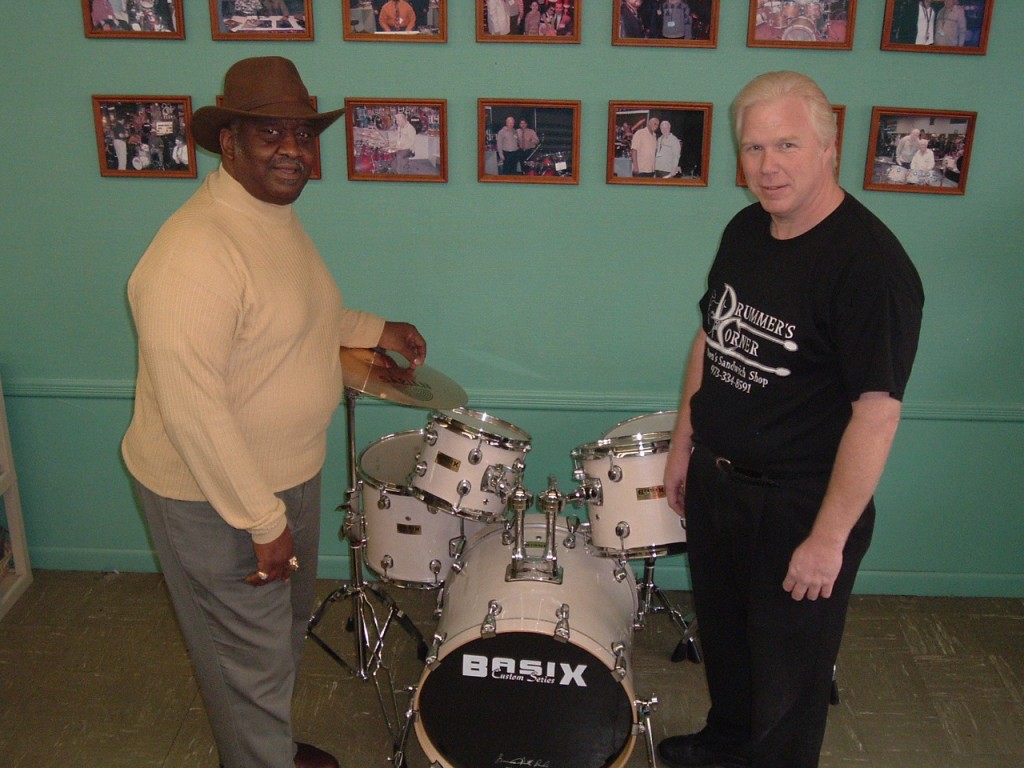 An educational clinic and concert, featuring Bernard "Pretty" Purdie and friends and the Pat Clark Band, will take place on Sunday, June 2, 2013 from 1 PM to 5 PM at the Darress Theatre located at 615 Main Street in Boonton, NJ. Presented by the Purdie Good Company and Drummers Corner, tickets are $25 in advance and $30 at the door. For tickets and information, call Pat Clark at (973) 334-8591.
Bernard "Pretty" Purdie was born on June 11, 1939 in Elkton, Maryland, the eleventh of fifteen children. Bernard took an interest in rhythm at a very young age, and by the time he was fourteen he'd purchased his first drumset and had become the most important provider for his family, playing with country and carnival bands. These early experiences gave Bernard an education in nearly every style of music.
Purdie moved to New York in 1960 and played with Lonnie Youngblood before landing his first big gig with King Curtis, kick starting an unparalleled drumming career. In 1970 he hooked up with R&B great Aretha Franklin, and proceeded to be a first-call player on all types of dates, from jazz, to soul, and to rock. In addition to working with Paul Butterfield, Larry Coryell, Miles Davis, Hall and Oates, Steely Dan, Al Kooper, James Brown, Tom Jones, Isaac Hayes, Donny Hathaway, B.B. King, Lou Donaldson, Ray Charles, Joe Cocker, Hank Crawford, Herbie Mann, Todd Rundgren, Cat Stevens, and the Brecker Brothers, Bernard regularly produced solo albums. It has been said that Purdie, considered by many to be the drummer with "the funkiest soul beat in the business," has laid down the groove on over 3,000 albums.
Creator of the famous Purdie shuffle and a hundred other timeless R&B grooves, Bernard Purdie has seen samples of his beats used on countless hip-hop, rap, and acid-jazz records.