Meinl International Drum Festival 2013
The third international Meinl Drum Festival will take place at the Svenska Mässan in Göteborg, Sweden on November 2, 2013. Meinl will produce the festival in cooperation with Crafton Musik, Meinl's distributor for Sweden and Denmark.
The festival lineup includes Peter Wildoer (Sweden) and Dirk Verbeuren (Belgium, USA), who will perform a rehearsed show together for the first time in the festival's history. Also appearing are drummers Rodney Holmes (USA), Morten Lund (Denmark), who's making his festival debut, and Benny Greb (Germany). Juan Carlos Mendoza (USA), winner of the 2012 Guitar Center Drum Off will be the opening act at this year's event.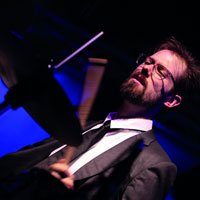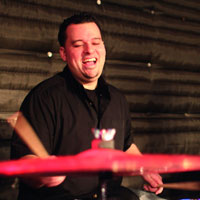 "Each of our eight previous festivals so far have been phenomenal, and this year's edition won't be any different," says Meinl festival organizer Norbert Saemann. "Scandinavia's music scene sets trends worldwide. It is very multifaceted and will lend us the foundation for another unforgettable international Meinl Drum Festival." Advertisement
Crafton's Per Burstrom says, "We are proud to be the host for the 2013 Meinl Drum Festival in Göteborg. Bringing such a word-class and prestigious festival to our home country is a great honor for us. We are looking forward to that experience." Saemann continues, "Per and I are currently working on putting the final lineup together. There will be a few more names to be announced."
The latest Meinl Drum Festival news will be posted regularly at meinldrumfestival.com and on Meinl's social media streams.
For more information, visit Meinl's Facebook fanpage and Twitter at @meinldrumfestival, @meinlcymbals, and #meinldrumfestival.