Former Red Hot Chili Peppers/Captain Beefheart Drummer Cliff Martinez Honored by BMI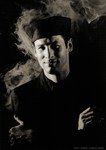 The music-rights-management company BMI will present the Richard Kirk Award for outstanding career achievement to composer Cliff Martinez at the organization's 2013 Film & Television Awards. The annual ceremony will be held Wednesday, May 15, at the Beverly Wilshire Hotel in California.
BMI bestows the Richard Kirk Award to composers who have made significant contributions in the realm of film and television music. As the 2013 honoree, Martinez joins a list that includes David Arnold, Rachel Portman, Alan Silvestri, David Newman, Thomas Newman, Rolfe Kent, Christopher Young, George S. Clinton, Harry Gregson-Williams, Jerry Goldsmith, Michael Kamen, Mark Mothersbaugh, Danny Elfman, Alan Menken, Mike Post, Lalo Schifrin, John Barry, and John Williams.
Earlier in his music career Martinez was a member of Captain Beefheart's band, as well as the Weirdos, the Red Hot Chili Peppers, and the Dickies. His venture into film scoring began with the Steven Soderbergh–directed Sex, Lies, and Videotape, the first of ten theatrical releases the two have collaborated on, including Kafka, The Limey, Traffic, Solaris, and Contagion. Martinez's background in percussion can be heard in particular in the scores crafted forThe Lincoln Lawyer, Narc, Wicker Park, Wonderland, and Drive; for the latter Martinez received a Broadcast Film Critics Award nomination. Advertisement
Martinez's achievements also include a Grammy Award nomination for Traffic, a Cesar Award nomination for À L'Origine, and an induction into the Rock and Roll Hall of Fame with the Red Hot Chili Peppers in 2012. Cliff recently served as a juror for the 2012 Sundance Film Festival and served on the International Feature nominating committee for the 2011 Film Independent Spirit Awards.
Martinez's recent films include Robert Redford's The Company You Keep, Nicholas Jarecki's Arbitrage, and Harmony Korine's Spring Breakers (co-composed with Skrillex). The composer's second film with Drive director Nicolas Winding Refn, Only God Forgives, will be released later this year.
For more information on BMI's film and television composers and events, visit bmi.com.