Drummer/Educator Sam Ruttenberg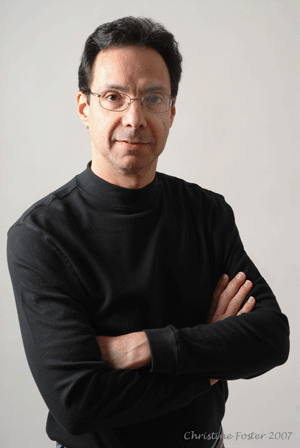 As a newly hired faculty member at the University of the Arts in Philadelphia, I thought it would be interesting to convey to the reader how I got here. The answer is to practice, diversify, and never stop learning.
The way I came up in the music business is the same as most others; I practiced hard and tried to play in as many different situations as I could. I learned as many instruments in the percussion family as possible, and got with the best teachers available. If you're going to last in this business, you have to be ready for any situation when it arrives, or else you won't be asked to come back. Being prepared is essential.
When you're called for a gig, get the music ahead of time if you can. Listen to the music before you get to rehearsal because many times you'll only have that one rehearsal to get comfortable. And many times you'll only have one performance, so you'll have only one chance to get it right the first time. Another essential thing I've learned is to write notes on the charts while you're at rehearsal. If you get called for a gig where no written music is required, know the tunes and style you'll be playing. Advertisement
You should also learn music theory, which means understanding chord types, chord progressions, melody, and harmony. Learn how to write rhythms, and learn to sight read. If you can read something down the first time, and make it sound like you've been playing it for years, you'll be way ahead of the curve. People who hire musicians often don't want to play something many times over until you get it, so being able to sight read is a big advantage.
Along the way I discovered that I was also a good private drum teacher, and I've been fortunate to have taught some of the best players on the scene today. Teaching at this level has made me a better player because I learn from my students, and I have to be on top of my game at all times. I even wrote a drumset duet to challenge myself as well as my students.
You can download the chart and demo mp3 of the duet below.
Click here to open the chart (Right-click and 'save as' to save pdf)
Click here to open mp3 (Right-click and 'save as' to save mp3)
Along the way, I developed a teaching tool to help drummers, which was recently picked up by a major percussion company, so creativity and tenacity are also very important if you're going to try to make a career in the music business. Another great tip is to get along with your fellow professionals. Smile, be pleasant to work with, and be willing to help your colleagues. By doing so, they will want to help you in return. Advertisement
The bottom line is you never know how your drumming career will play out. Opportunities are there for those who work hard and for those who think creatively. The end result may not be what you expected, but success will come if you keep at it. This is a lifelong journey, so embrace it and always keep learning. That's what life is all about.