Rick Latham Master Class and Clinic in Raleigh, NC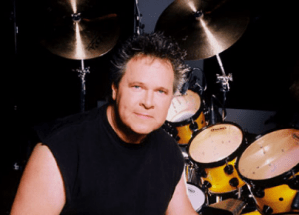 Raleigh Music Lessons is pleased to announce a special master class appearance by legendary LA-based drummer Rick Latham on Sunday, March 3, from 3 to 6 pm.
Rick Latham holds a B.A. in percussion performance from East Carolina University and is currently on tour with Grammy-award-winner Juice Newton. You can hear Rick Latham's playing on the soundtracks from Gone in 60 Seconds, Daredevil, and Spiderman, and he has performed with Neal Schon, Pat Travers, and was a member of Edgar Winter's group for ten years. Moreover, Rick Latham is the author of two of the best-selling drum method books of all time, Contemporary Drum Set Techniques and Advanced Funk Studies, which are listed among the "25 Greatest Drum Books Ever Published" by Modern Drummer magazine. Modern Drummer also states that Rick is "a man many consider to be the best clinician on the planet."
The three-hour master class costs $30, and private one-hour lessons are $80. Seating is limited, so tickets are required. For more information about Rick Latham, visit ricklatham.com. To purchase tickets for the master class, please email ricktickets@RaleighMusicLessons.com.