Dino Danelli and the Rascals Come to Broadway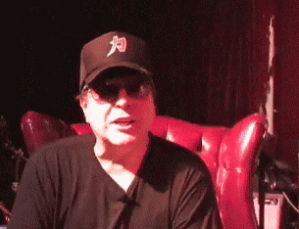 Rock and Roll Hall of Fame inductees the Rascals, who produced numerous hits, including "Good Lovin,'" "People Got to Be Free," "Groovin,'" and "I've Been Lonely Too Long" are reuniting and coming to Broadway.
The original members of the 1960s-era blue-eyed soul quartet, which consists of singer Eddie Brigati, keyboardist Felix Cavaliere, guitarist Gene Cornish, and drummer Dino Danelli, will reunite for what is being called a "hybrid of a rock and roll concert and a Broadway show."
Performances of "The Rascals: Once Upon a Dream" will begin April 15, at the Richard Rodgers Theatre, and end on May 5. The show made its debut in late 2012 in Port Chester, New York.
The show will include Rascals hits like "It's a Beautiful Morning," "'How Can I Be Sure" and "Groovin,'" and will tell the band's history through archival footage, narration, and dramatic film segments. Steven Van Zandt, a founding member of Bruce Springsteen's E Street Band, is producing the show. Van Zandt inducted the band into the Rock and Roll Hall of Fame in 1997. Van Zandt said, "The Rascals created music that inspired a generation, and that feeling has lived on through their original fans and the legions of new fans that have discovered their music over the years." Advertisement
The Richard Rodgers Theatre is located at 226 W 46th St, New York, NY 10036. The phone number is (212) 221-1211.
Tickets for "The Rascals: Once Upon a Dream" are on sale now via Ticketmaster. Click the link for more info: ticketmaster.com.