Gregg Bissonette Hosts First-Ever Drum Groove Camp March 15th – 17th in Thousand Oaks, California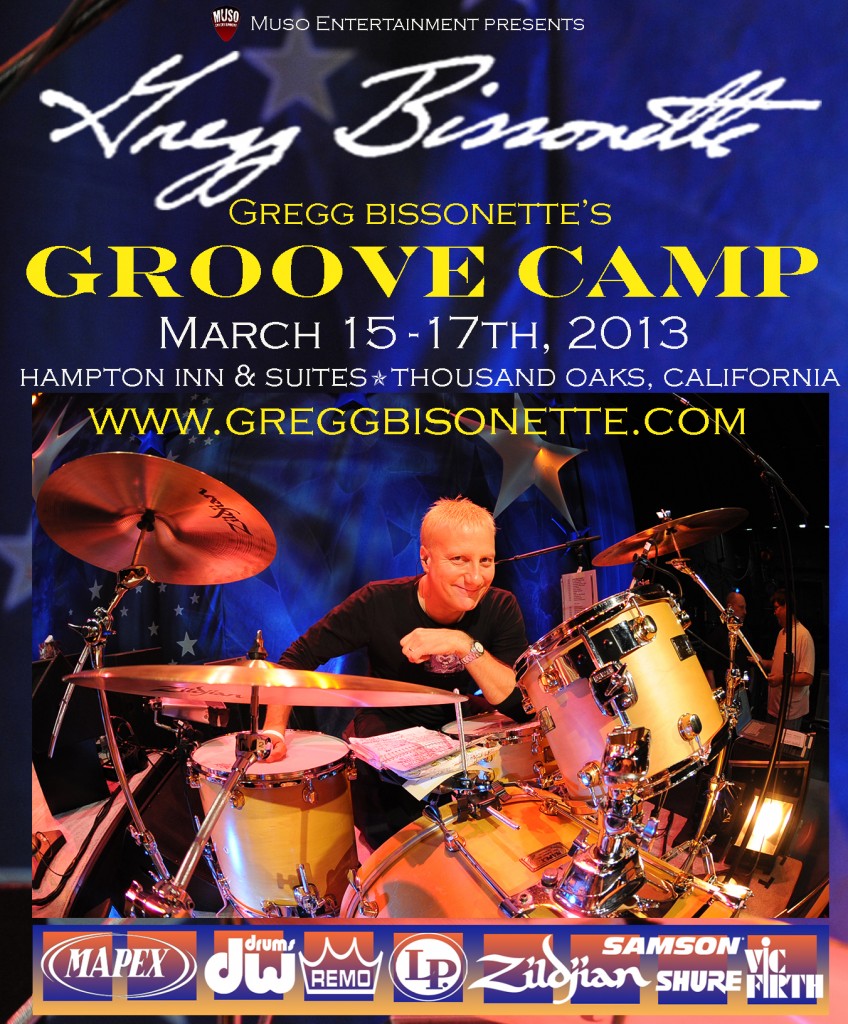 Register now for this exclusive three-day, hands on drum camp and receive a free one-month subscription to DrumChannel.com.
Be one of the first to register and receive Gregg's latest DVD Yesterday * Today * Tomorrow.
Gregg Bissonette (Ringo Starr & His All Starr Band/David Lee Roth/James Taylor) will host the Gregg Bissonette Groove Camp on March 15th -17th in scenic Thousand Oaks, California at the Hampton Inn & Suites. Presented by MUSO Entertainment, the Gregg Bissonette Groove Camp (GBGC) will offer a limited number of students a total of 24 hours of hands-on, intensive playing alongside one of the world's most prolific and respected drummers.
The GBGC offers three, eight-hour days of hands-on drumming in a small-scale classroom setting featuring instruction in a variety of techniques and musical drumming styles including: Pop, Rock, Jazz, Metal, Latin, Country, Punk, Reggae, Big Band, Blues, Hip Hop, Linear Funk and Old School Funkamong others.
Visit www.muso-mart.com for pricing and additional information.