The Magnificant Seven Featuring Matt Sorum At The Cutting Room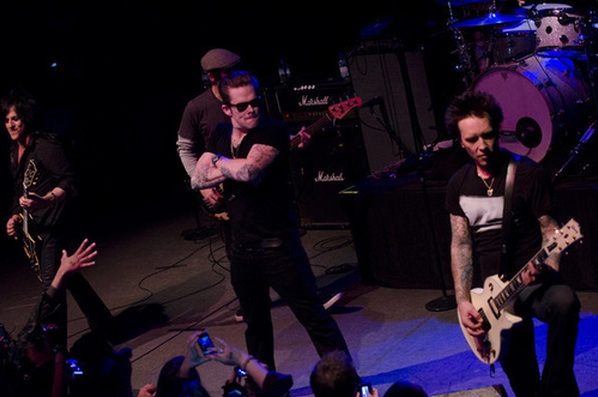 The Magnificent Seven headed up by drummer Matt Sorum (Guns N' Roses/Velvet Revolver), Steve Stevens (Billy Idol/Michael Jackson), Mark McGrath (Sugar Ray), Billy Morrison (Billy Idol/The Cult), and Donovan Leitch (Nancy Boy/Camp Freddy).
The band are a Rock n' Roll review that has performed at social and media events around Hollywood and parties at the Playboy Mansion, the Roxy Lounge in Scottsdale Arizona, and The Red Cross in Cabo San Lucas, Mexico, performing an acoustic set of rock classics with songs ranging from acts such as AC/DC, Sugar Ray, The Rolling Stones, and Billy Idol.
Live at The Cutting Room, 4 E. 32nd St., New York, NY.
Doors open at 10:00 P.M. / Show 10:30 P.M.
For information and tickets click here: is.gd/NbyRdN