All Musicians Are Invited To The Sessions And Big Beat In Seattle, WA This Weekend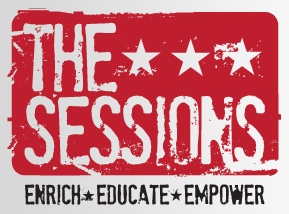 The Sessions this Saturday, November 17 and Donn Bennett's Big Beat Sunday, November 18.
Registration is required for both events.
The Sessions will be at EMP Theater in Seattle on Saturday, November 17 from 9:30-5:00, offering an educational introduction of necessary and helpful information to be successful in the music industry.   The Sessions is a not-for-profit organization and offered for free.  This is an excellent opportunity to sharpen your business skills in the music industry. You must register  www.TheSessions.org.
The Woodstick Big Beat will be at Juanita Field House on Sunday, November 18 from 10:00-4:00, details at www.bennettdrums.com.